×
[PR]上記の広告は3ヶ月以上新規記事投稿のないブログに表示されています。新しい記事を書く事で広告が消えます。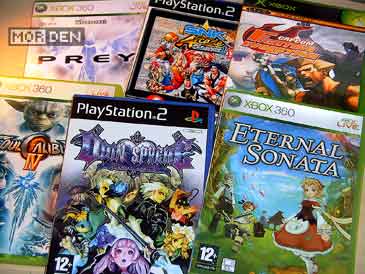 March is almost over and man, what a busy month it was. I bought a whole bunch of games, most of them seen on the picture above. The only one missing in this shot, that I haven't written anything about yet, is Guilty Gear X for the PS2. Now that's what I call a whole lot of games and a good month indeed. Do I have time to play all of these games? No. The SNK Arcade Classics Vol. 1 by itself is 16 titles on one disc!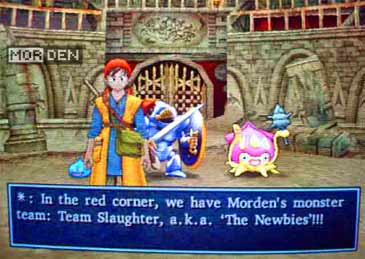 I am trying my best to stick to the titles I've started playing but haven't finished, so I'm still battling on in Dragon Quest: The Journey of the Cursed King, trying hard to return King Trode and his daughter Medea to their normal selves. I guess it's time to revisit Monster Arena and show them what Team Slaughter goes for, now that I've gathered a bunch of tough, mean monsters. Last time the announcer mocked me and I can't let it pass.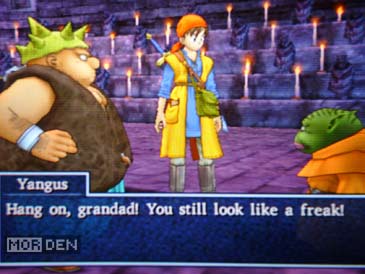 After reaching past level 30 on all of my characters, I went after Dhoulmagus, the evil jester who was directly responsible for placing a curse over whole Trodain kingdom and the poor members of the royal family I'm now stuck with. In theory, the moment he is defeated, the curse should be lifted, but as you can tell by Yangus' humorous remark, grandad Trode still looks like a freak, and so the journey continues.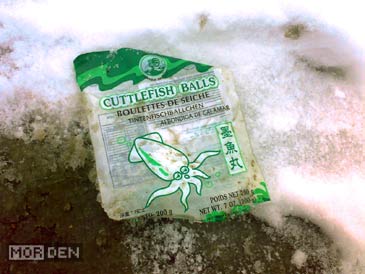 In other news, I see that some people will eat just about anything to get their proteins and a healthy dose of cuttlefish testosterone. I've noticed this discarted package, which once contained tasty cuttlefish balls - surely, left behind by a cuttlefish balls connaisseur - and I couldn't help but take a picture.
PR
Trackback to this article →
Calendar
| S | M | T | W | T | F | S |
| --- | --- | --- | --- | --- | --- | --- |
| | | | 1 | 2 | 3 | 4 |
| 5 | 6 | 7 | 8 | 9 | 10 | 11 |
| 12 | 13 | 14 | 15 | 16 | 17 | 18 |
| 19 | 20 | 21 | 22 | 23 | 24 | 25 |
| 26 | 27 | 28 | 29 | 30 | 31 | |

Contact

Poison

New Entries
(01/17)
(09/09)
(09/08)
(03/07)
(01/31)