×
[PR]上記の広告は3ヶ月以上新規記事投稿のないブログに表示されています。新しい記事を書く事で広告が消えます。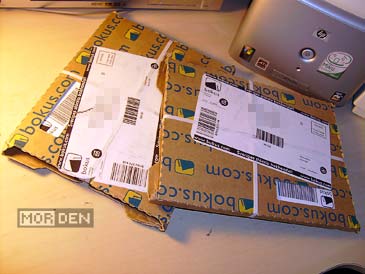 Two separate packages from one bookstore? Looks like someone couldn't be bothered to check that both orders were placed by the same customer on the same day. Oh well, as long as I got what I paid for, I'm happy.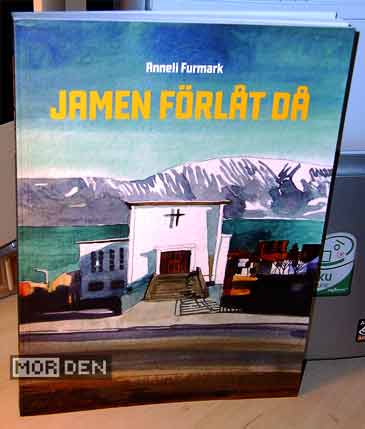 I got two books this time, one of them being "Skissbok" [sketchbook] by
Marcus Nyblom
, and the other - seen on the pictures - "Jamen Förlåt Då" by
Anneli Furmark
. After tearing through
Numret 73304-23-4153-6-96-8
, I wanted something with actual text in it and that's where Anneli's work comes in.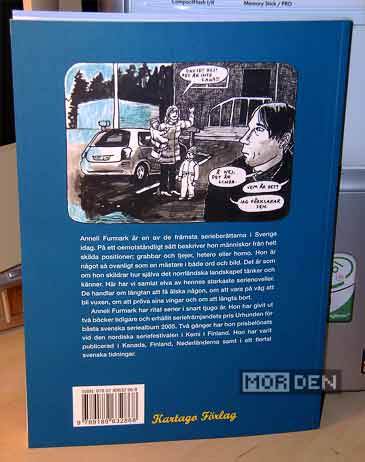 "Jamen Förlåt Då" is a Swedish title that could be loosely translated to "I'm sorry", but it's an "I'm sorry" with a dose of attitude, as if you were apologizing while being annoyed and telling someone to piss off at the same time. This book is a compilation of eleven stories both written and illustrated by Anneli Furmark. All of these slices of life are unrelated and you get a feeling that the person who wrote them probably isn't the most cheerful human being on this planet.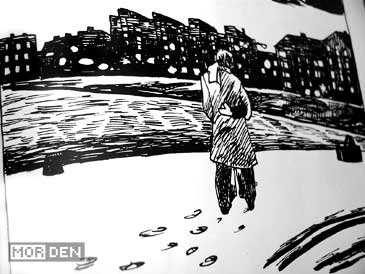 I'm a sucker for moody stories. They don't have to try to scare me but I like stories in which real life is reflected. Nothing is bright and colorful and there are no definite happy endings. Anneli's stories fit this description perfectly. Reading them is like peeking into someone's life to observe even the most trivial events. The book has a very personal feel to it, as if it was letting you in on a secret.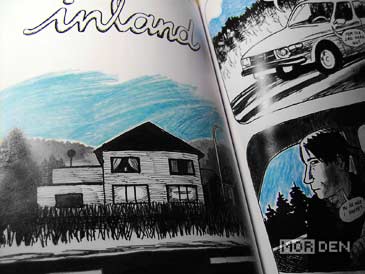 Anneli Furmark was born and grew up in
Luleå
, which is located in northern Sweden, in the Norrbotten [Northbottom in english] province. Her origin certainly comes through in all of the stories. It's usually cold and dark, and in some ways really calm. Northern parts of Sweden are not densly populated and they have that small, closed community feel to them - along with mostly undisturbed nature.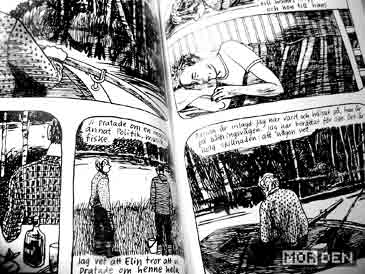 The art in "Jamen Förlåt Då" is something else. The book has a very distinct, European feel, and once you familiarize yourself with Anneli Furmark's style, it's impossible to mix up her works with anyone elses. The comic is mostly black and white, with only one story [
Inland
] using very limited colours. Anneli's drawings are a huge contrast to her paintings, which are usually very detailed and photorealistic.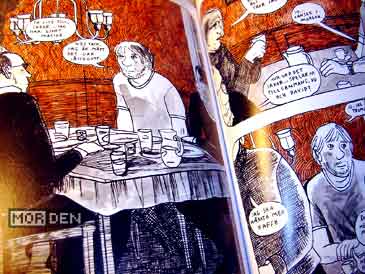 Unfortunately, as far as I know, "Jamen Förlåt Då" was published only in Sweden and it's not likely to be translated to english. It's not a book for every taste and there's absolutely no continuity between the stories, so options for marketing of this title are extremely limited. It's a shame if you ask me. I've grown tired of generic superhero comics and even more generic manga, and reading comics like this one is pure pleasure to me.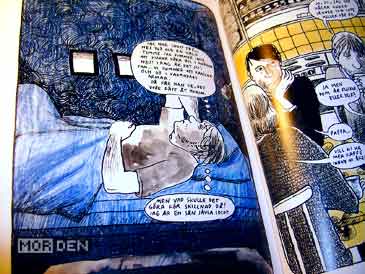 This book reminds me alot of an underground Japanese manga magazine, Garo [
ガロ
]. The magazine went bankrupt in 2002, but the years I spent reading it introduced many remarkable artists to me - all of which I valued for their moody stories. It's been ages since I felt this moody sadness while reading a comic book and for that reason I love "Jamen Förlåt Då".
PR
Trackback to this article →
Calendar
| S | M | T | W | T | F | S |
| --- | --- | --- | --- | --- | --- | --- |
| | | | 1 | 2 | 3 | 4 |
| 5 | 6 | 7 | 8 | 9 | 10 | 11 |
| 12 | 13 | 14 | 15 | 16 | 17 | 18 |
| 19 | 20 | 21 | 22 | 23 | 24 | 25 |
| 26 | 27 | 28 | 29 | 30 | | |

Contact

Poison

New Entries
(01/17)
(09/09)
(09/08)
(03/07)
(01/31)