×
[PR]上記の広告は3ヶ月以上新規記事投稿のないブログに表示されています。新しい記事を書く事で広告が消えます。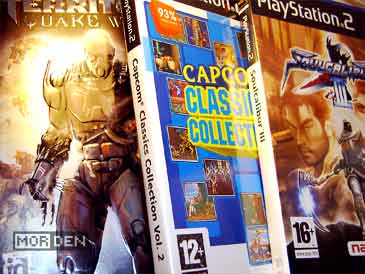 Two titles for the PlayStation 2 and one for the PC join the ever growing, eclectic collection of mine. Nothing breathtaking, imported or recently released, but each of these releases deserves some attention. We have something for the first person shooter fans, beat 'em up combatants and classic arcade goodness connaisseurs. There will be time to write about Enemy Territory: Quake Wars and
Soulcalibur III
, but I wanted to start with my favorite from the bunch, Capcom Classics Collection Volume 2.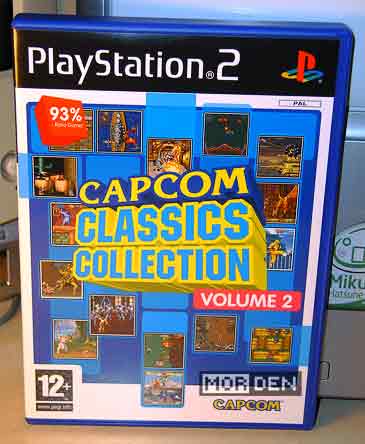 Many gamers out there can't be bothered to buy these fantastic collections of oldies, and do they ever miss out on tons upon tons of rock solid gameplay and endless fun. I'm a collections' supporter. I'll buy it all, as long as it's decent, like the recently reviewed
Taito Legends Vol. 1 & 2
,
Metal Slug Anthology
or a bit older
Tecmo Classic Arcade
. Capcom Classics Volume 2 is a definition of a high quality compilation and should serve as an example for many companies out there, especially for Namco with their endless conversions of Pac-Man and Dig Dug, which by now should be given away for free.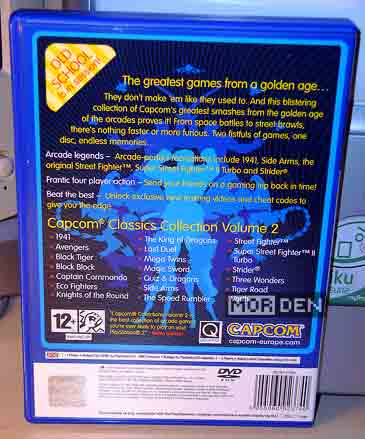 At first glance, the box doesn't look like much, but on the disc there are over twenty arcade perfect conversions, featuring many unforgettable classics from Capcom's CPS-1 era. Buy this collection and you'll play such games as Captain Commando, Knights of the Round, The King of Dragons, Super Street Fighter II Turbo, Strider, Three Wonders [this single arcade board featured three titles: Midnight Wanderers, Chariot and Don't Pull] and many others.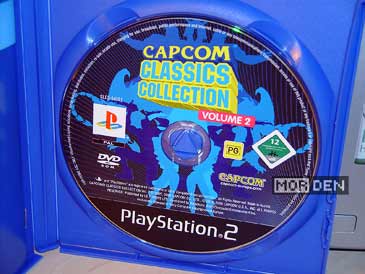 Except for the games themselves, there is a rather impressive amount of bonus content. For each game you can unlock three content sections: strategy tips, art gallery and the soundtrack. Unlocking is done by completing various objectives, usually by reaching a specified amount of points in a game, reaching a specified stage and finally, completing the game. Aside from these bonus features, identical for every game, there's an in-depth Super Street Fighter II Turbo tutorial by David Sirlin [SSF2T expert and one of the people responsible for the
Evolution
tournaments held in the US].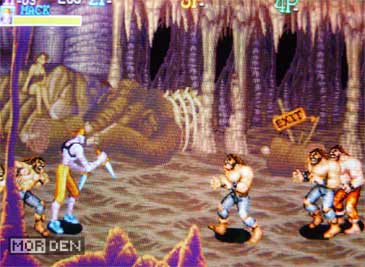 So, why would you want to pick up this collection while there are ROM images and emulators out there? Most importantly, playing ROM images is illegal and if you think it's ok just because the games are old, you're a tool. Second, Capcom tried to and succeeded in recreating the arcade experience and you should respect their efforts. Get yourself an arcade stick and you're all set. All games support both 50 and 60 Hz refresh rates and progressive scan mode.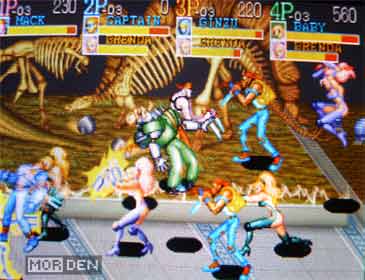 So what titles are the highlight of this great collection? To name top three titles, I would have to say Midnight Wanderers, The King of Dragons and Captain Commando, the first one being a right scrolled platformer and the other two, right scrolled beat 'em ups. If you're old enough to remember the '90s at the arcades, you have to know these titles, or at least Captain Commando. The '90s were truly the golden age of arcades and if you, like me, were feeding the machines with coins every single day of the week, you know what I'm talking about.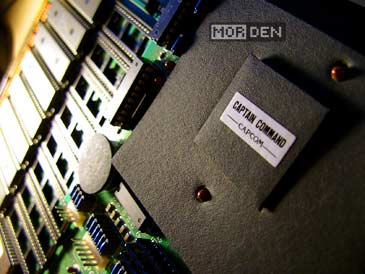 I've been collecting arcade boards for many years now, with the sole purpose of being able to enjoy these fantastic games at home. Many of these classic arcade games are hard to find or cost quite a bit and that's why I think it's great that Capcom has released those two incredible compilations, so that everyone can enjoy them. What better way to celebrate those great arcade years, than by buying a single disc packed with perfect conversions, dip switch settings included.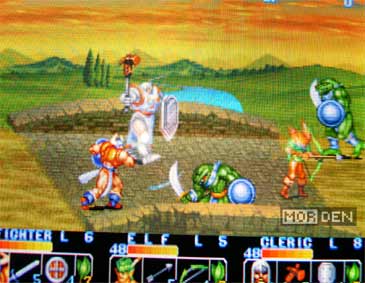 I sincerely hope that Capcom won't stop here and that more arcade titles will follow. Recently SNK started releasing new arcade conversions of titles that up until now were available only on Neo Geo cartidges. Capcom should follow this example by re-releasing some CPS-2 and CPS-3 games. Street Fighter II got a Hyper release, including all of the games in the series, same with
Zero / Alpha
. Why not release a complete collection of Street Fighter III games? After all, the first two [New Generation and 2nd Impact] are still only available on DreamCast.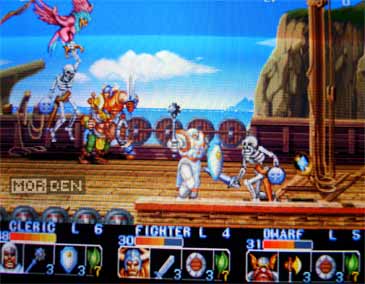 Capcom also needs to release a proper arcade conversions of the few CPS-1 Dash [1.5] titles, including the praised and well known The Punisher and Cadillacs and Dinosaurs. While the first one got a home platform release, the MegaDrive version, as good as it was, could not be compared to the original. Cadillacs and Dinosaurs, originally released in 1993, never got a home platform release. The lack of any re-releases is probably caused by multiple licenses involved. There's Marvel in The Punisher's case and theres Kitchen Sink Press and Mark Schultz when it comes to Cadillacs and Dinosaurs. I'm sure Capcom has the money to release these games once again, so why wait?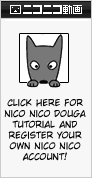 Fo finish this entry, take a look at this video showing most of the games in action. If you're still not entirely convinced whether or not you should buy this collection, maybe this video will do the trick.
PR
Trackback to this article →
Calendar
| S | M | T | W | T | F | S |
| --- | --- | --- | --- | --- | --- | --- |
| | | | | | | 1 |
| 2 | 3 | 4 | 5 | 6 | 7 | 8 |
| 9 | 10 | 11 | 12 | 13 | 14 | 15 |
| 16 | 17 | 18 | 19 | 20 | 21 | 22 |
| 23 | 24 | 25 | 26 | 27 | 28 | 29 |

Contact

Poison

New Entries
(01/17)
(09/09)
(09/08)
(03/07)
(01/31)