×
[PR]上記の広告は3ヶ月以上新規記事投稿のないブログに表示されています。新しい記事を書く事で広告が消えます。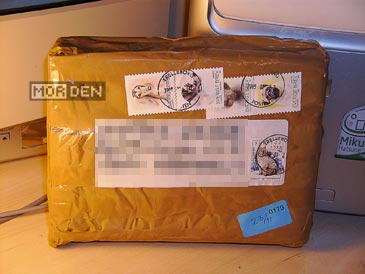 It's been a while since the last time I bought a title for MegaDrive and it certainly has been a while since I have played a Shinobi title, but all that is about to change because another package is here and inside it is a nice and new copy of The Super Shinobi II, also known as Shinobi III in US and Europe.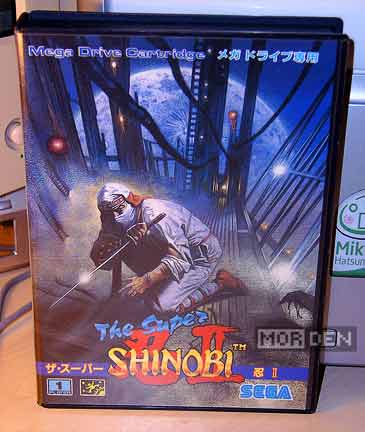 For some reason, people of a far away country called Japan, thought it would be cool to put a "the" in front of the title but, if you're anything like me you'll think it's stupid. And it is, so after that compelling argument, let's agree that from now on I'll omit the definite article and start refering to the game as Super Shinobi II.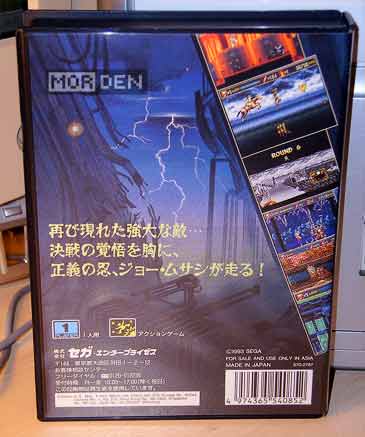 Super Shinobi II is the last game in the series to be released for the MegaDrive and aside from being a kickass ninja game it actually has a pretty interesting development history. The final game was released in mid '93 but Sega was done with the title already towards the end of '92. Why the delay? Apparently, after sending the finished product to various gaming magazines, Sega wasn't pleased with the feedback they got from the reviewers and even though the game was ready to ship, Sega decided to go back to the drawing board.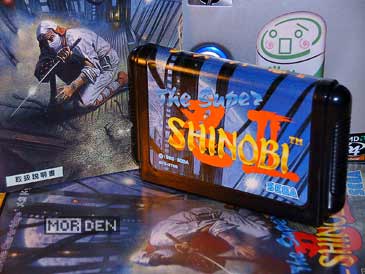 Previous Shinobi games released on MegaDrive scored much higher and Sega wasn't willing to compromise the quality of the series. This was back in the days when someone still cared about us, customers and gamers, and so more time and effort was put into redesigning and polishing the game. What was the result? Let's just say that Super Shinobi II [aka Shinobi III] is considered to be the best installment in the series to date. Despite the fact that leap in quality of the '93 release compared to the first version was huge, many European game reviewers stuck to their initial scoring and thus one of the greatest MegaDrive titles went by largely unnoticed on the old continent.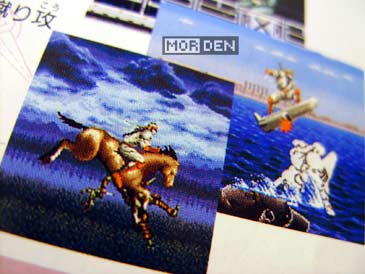 But, who gives a damn about the reviewers anyway? It's 2009 and the game is still more fun than many other crappy titles that get published today. What would you say now, Mr Reviewer from 1993? There has to be a market for re-releases of Super Shinobi II, since it got its share of ports on platforms including Wii's Virtual Console, PlayStation 2, PSP and is still to be ported to Xbox 360 and PlayStation 3 as a part of Sega MegaDrive Ultimate Collection.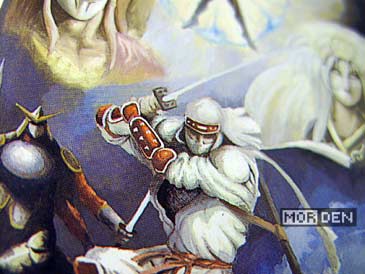 That's some history lesson, but what of the story, gameplay, graphics and music? The story is your garden variety plot that includes a menacing crime syndicate of Neo Zeed trying to take over the world yet again. As a respectable ninja warrior you can't allow that to happen and using your Oboro Ninjitsu techniques you send the bad guys home, crying. Your target is the mysterious Neo Zeed leader known as Shadow Master, a name that is sure to strike fear into any heart that's not as brave as yours.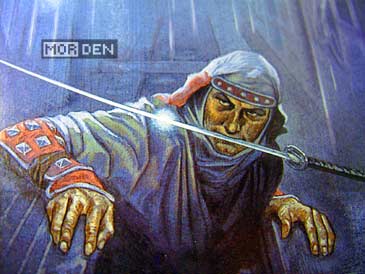 It's not about the plot though, is it. It's about running around and kicking ass, and you'll do plenty of that in the game. Super Shinobi II features almost flawless controls with silky smooth gameplay that will blow your mind. There's a decent number of attacks and stunts to pull off, plus a couple of ninja spells that can be executed if things get too hectic. The game is fast, and when I say fast I mean really fast. The controls are intuitive enough to scale the learning curve down to minimum though.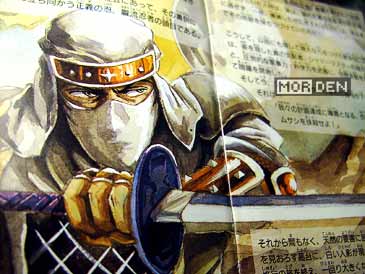 The gameplay by itself is really impressive but the graphics are even better. Not counting Treasure's titles, good luck trying to find another hack 'n slash game that looks as good as Super Shinobi II. The artists really tried their best to varry the experience. There's running around in the forest, there's riding on a horseback, there's gliding on water using some surfing powerboard ... you name it. Boss design is impressive and you can really tell that Sega tried to push the hardware to its limit.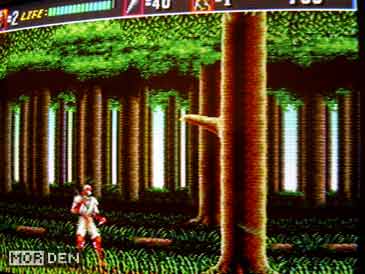 The musical score features a couple of catchy tunes, played in the typical metalic tones of the Yamaha chipset. I can't really say that the game has instantly memorable tracks, but the score is solid and I had no real complaints. I did however make use of the digital sound processing presets on
my WonderMega
to give the sound some extra depth and boost.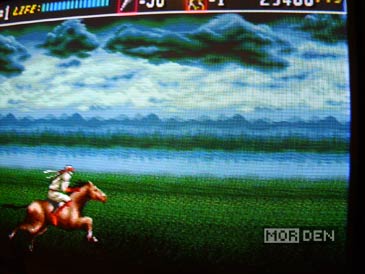 After recieving a sequel for the Sega Saturn called Shinobi X [aka Shinobi Legions in the US] in 1995, Shinobi series had to wait until 2002 for the next installment, when first proper 3D Shinobi title was released, followed by a sequel featuring a female lead two years later. Those titles differ greatly from what Shinobi games looked and played like when the series first appeared, and it's Super Shinobi II that is the last and the very best game with the well known 2D design and feel.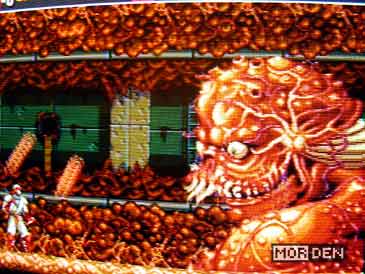 Is it worth getting the MegaDrive release when there are the emulated or ported versions? If you own a MegaDrive or any other compatible platform, I'd say it's always better to own the real deal. The game isn't that hard to find and it's relatively cheap when compared to other titles of equal quality. Don't wait until someone figures out the game is actually worth some money and the prices will skyrocket. If you want to get it, get it soon.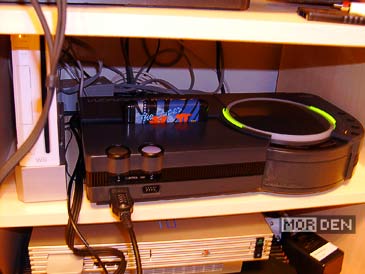 It's 4:00 AM at this very moment so I'll just wrap this entry up and try to get some sleep. After all, you can't fight evil crime syndicates and the likes of Shadow Master if you're too tired to count your shirukens. That's it for today then.
PR
Trackback to this article →
Calendar
| S | M | T | W | T | F | S |
| --- | --- | --- | --- | --- | --- | --- |
| | | | 1 | 2 | 3 | 4 |
| 5 | 6 | 7 | 8 | 9 | 10 | 11 |
| 12 | 13 | 14 | 15 | 16 | 17 | 18 |
| 19 | 20 | 21 | 22 | 23 | 24 | 25 |
| 26 | 27 | 28 | 29 | 30 | 31 | |

Contact

Poison

New Entries
(01/17)
(09/09)
(09/08)
(03/07)
(01/31)