×
[PR]上記の広告は3ヶ月以上新規記事投稿のないブログに表示されています。新しい記事を書く事で広告が消えます。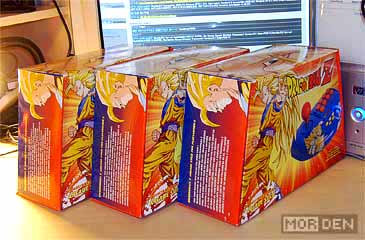 If you're one of those, who feel nostalgic when thinking back to the days of proper arcade gaming, you know how essential the arcade stick is. When you play a first person shooter, a mouse and keyboard setup just feels right for some reason. Today's digital game controllers are perfect for platform games, etc., but if you want to enjoy those fighting games and arcade classics, you need the proper tools for the job, and that's where the arcade stick comes in. I know that's some introduction to an entry featuring photos of Dragon Ball Z sticks, but you have to start somehow.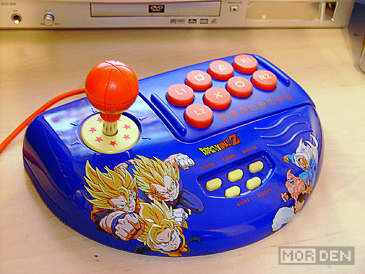 When it comes to arcade sticks, you have to spend big to get the quality that comes anywhere near the arcade experience. It's all about the genuine parts, proper button placement and weight. The hardware I bought fails to qualify in almost all of these categories. While I could accept the button placement, which is not unlike the Neo Geo setup, only double, the buttons themselves are terrible. They have this toy feel to them, and since they're mounted on top of a single PCB with rubber contacts, they don't feel like arcade buttons at all. The stick is no different. While it does seem pretty solid, the four plastic contacts make the movement extremely choppy, especially on the diagonal.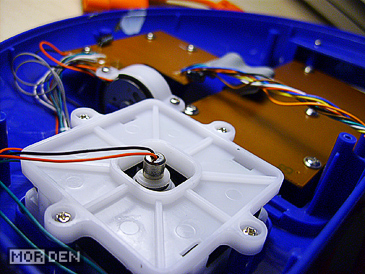 Why in the world would I buy these then? The answer is simple: They were $6.50 a piece. The price doesn't make it better if they're completely useless, right? Right, but they're not useless. On the contrary. These controllers are perfect if you're planning on building your own arcade stick. If you are, and you're planning on using it with the PlayStation 2, such a controller is a perfect base for your hardware, since you have the interface ready-made. All you need is a new box and proper parts, preferably Sanwa, which are really good and not all that expensive. The best stick Sanwa has to offer will set you back less than $20.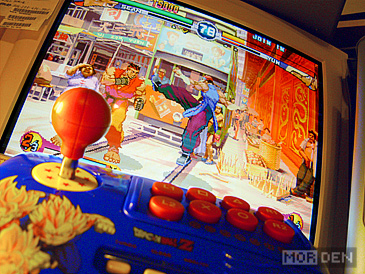 If you're not into arts and crafts, you can always buy one of those "high grade" sticks, which usually cost around $150, but that's a waste of money in most cases, especially if you're considering the overpriced X-Arcade, which uses knock-offs of Happ parts. Get yourself a cheapo Dragon Ball Z stick, an
Astro City template
, build a box and you're all set. Quite frankly, buying a whole two player Astro City panel will probably be cheaper than some high graders out there, and you can't even compare the quality.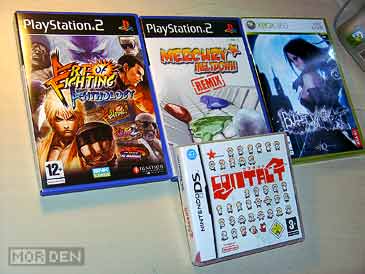 Aside from cheap sticks, I bought some new games. I'm a sucker for SNK's compilations, so I got myself the Art of Fighting Anthology, which will join other anthologies, including the
Metal Slug
one. I also scored an incredibly cheap copy of Mercury Meltdown Remix, for which I paid a whopping $3.90. It's a great game by the way, so if you spot it for cheap, get it. I finally bought a copy of Bullet Witch, which I know isn't that good a game, but I always wanted it, and last but not least, Contact for the Nintendo DS. I usually stick to the less time consuming games nowadays, but I will find the time to play Contact, and that's a promise.
PR
Trackback to this article →
Calendar
| S | M | T | W | T | F | S |
| --- | --- | --- | --- | --- | --- | --- |
| | | | 1 | 2 | 3 | 4 |
| 5 | 6 | 7 | 8 | 9 | 10 | 11 |
| 12 | 13 | 14 | 15 | 16 | 17 | 18 |
| 19 | 20 | 21 | 22 | 23 | 24 | 25 |
| 26 | 27 | 28 | 29 | 30 | 31 | |

Contact

Poison

New Entries
(01/17)
(09/09)
(09/08)
(03/07)
(01/31)