×
[PR]上記の広告は3ヶ月以上新規記事投稿のないブログに表示されています。新しい記事を書く事で広告が消えます。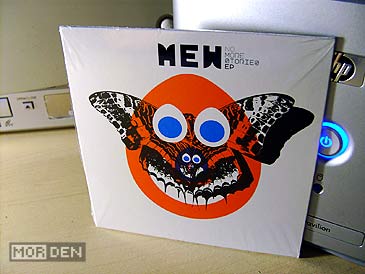 Another music entry? Why the hell not! I've been writing more about music lately, simply because I haven't been playing much of anything, one hour of fun with
Fatale
being an obvious exception. I'm still trying to get things sorted with Microsoft and my Xbox 360, but that's a whole new story for a separate entry, which will be posted here once the whole matter is resolved, one way or another. Consoles and games aside, yesterday I got the No More Stories EP by Mew and I like it.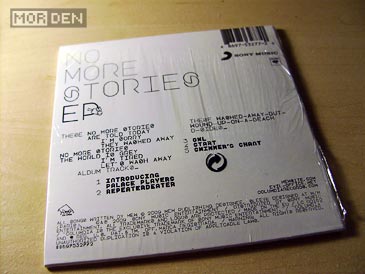 Mew is a band that's relatively new to me and I first heard their music back in 2003. They became popular throughout the whole Scandinavia when
156
, a single promoting their third studio album called Frengers was released. The band also performed at the Roskilde Festival that year, which further increased their popularity. Mew are one of the best bands within their genre - their take on dream pop with a twist of new prog has a unique flavour to it and so, Frengers was all it took. Ever since that album I was hooked for good.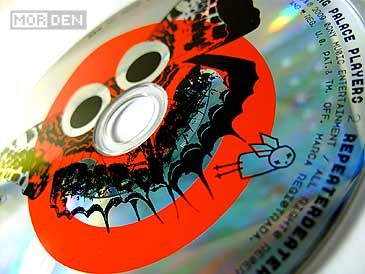 In August of 2009, Mew released their fifth studio album called No More Stories. I like to ease myself into a new record, so I usually start with a single or two, but as of May, the band released a single track and the only way of getting it was via a digital download. It took another two months before the EP came out, but by then, No More Stories has moved down the priority list, until recently. I could have bought the album just as well, but I found the EP for cheap, and it's always fun to get the extras.
The No More Stories EP features five tracks, two of which can be found on the final album, and opens strong with the off-beat intro to
Introducing Palace Players
. This is the track that was released as a digital download back in May, and it certainly is a great choice for a single. It also has an amazing video directed by Martin de Thurah, which you can view by clicking the Nico link above. If Mew ever released a second single, Repeaterdeater would have been it. They didn't, so the song took second track number on the EP. The third track is instrumental and very ambient, and opens the calm Start, which again raises into the last song on the disc, Swimmer's Chant. No More Stories EP is a great appetizer before the main course. You can tell it has been carefully prepared and it's an enjoyable experience from start to finish. I am, of course, hungry for more.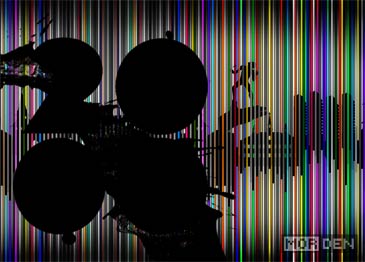 In other music related news, I have recently purchased two digital downloads, which is rather unusual in my case. Kent released two tracks which won't appear on any of their albums and are available as digital downloads only. First track is called "2000" and was written as the opening song for the series of documentaries about homeless people. According to Kent, all earnings generated by "2000" will be donated to charity, and that's a cause I'm willing to support. The second track is "Tuna 350", which is a twenty-minute long instrumental piece written by Martin Sköld and Markus Mustonen. The song was played during the show celebrating
Eskilstunas 350th anniversary
.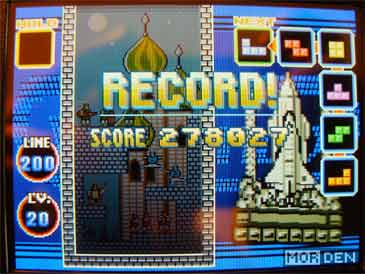 Ok, enough about music. Remember when I wrote that I wasn't playing much of anything lately? I wasn't lying, but I did play a little bit of Tetris DS, and I managed to beat the damn thing. It's no achievement really, and it's not like I was trying hard to beat it for God knows how long, but it felt good. I made a decent high-score and I saw the credits rolling, plus I didn't use the piece hold option, as you can see from the photo. That's it for today. Honey nut cheerio!
PR
Trackback to this article →
Calendar
| S | M | T | W | T | F | S |
| --- | --- | --- | --- | --- | --- | --- |
| | | | 1 | 2 | 3 | 4 |
| 5 | 6 | 7 | 8 | 9 | 10 | 11 |
| 12 | 13 | 14 | 15 | 16 | 17 | 18 |
| 19 | 20 | 21 | 22 | 23 | 24 | 25 |
| 26 | 27 | 28 | 29 | 30 | 31 | |

Contact

Poison

New Entries
(01/17)
(09/09)
(09/08)
(03/07)
(01/31)