×
[PR]上記の広告は3ヶ月以上新規記事投稿のないブログに表示されています。新しい記事を書く事で広告が消えます。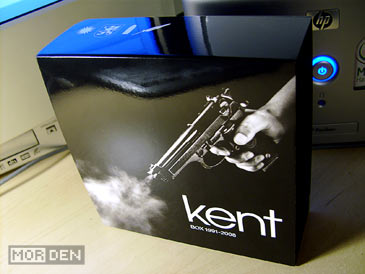 Don't you just love it when the bands you like release discography collections or "the best of" discs, where they always manage to include a few tracks never released before? I know I don't, and there are exactly two reasons why - this makes you want to own the whole thing just for the sake of those few tracks, and these special editions usually cost more than they should. The overpricing may not apply to a single CD releases, but it certainly does apply to all sorts of collection boxes.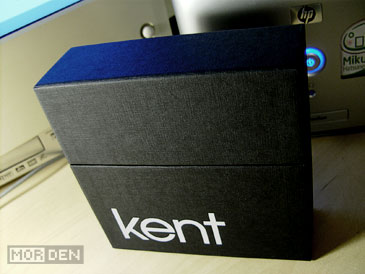 About a year ago, Kent has released their whole discography. Nine albums on no less than ten CDs, most of them with additional tracks, all gathered in one single edition called "Box 1991 - 2008". At the day of the release, the price one would pay for this collection was $58, which I thought was more than fair, especially when compared to things like The Beatles' box of mono hits. For someone who already owned everything except for the previously unreleased material, this was still a high price to pay.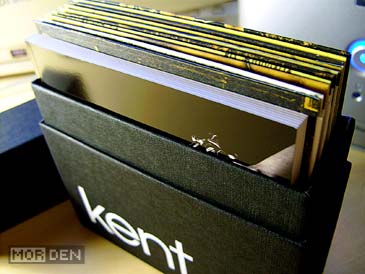 Fortunately, with the release of Kent's new album "Röd" approaching, some online stores decided it was about time to lower the price, and I was able to get the box for only $26, shipping included. I couldn't have hoped for a better bargain, since that's about as much as what I pay for single CD albums these days. The package arrived few days ago, and I have absolutely nothing bad to say about how this edition looks. The collection is packed in a glossy cardboard sleeve which, when removed, reveals a fabric covered box. In it are the CDs and a 96 page book containing all the lyrics and photos of the band, both private and from various tours.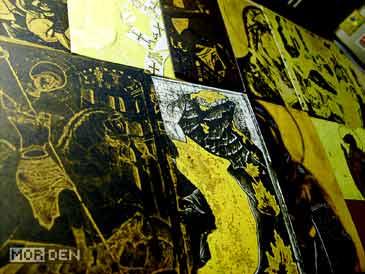 Every disc comes in a separate slipcase, which hides an envelope. The slipcases feature stylized reproductions of Orthodox Christian icons and are made of thick, grainy paper. The envelopes hidden inside of the slipcases are white and feature black line-art versions of the original CD covers. One exception being
B-Sidor 95-00
, which was originally a two CD album, featuring husky dogs on the cover. Since here it comes in two separate envelopes, the second CD has a variant cover, not featured in the original retail release.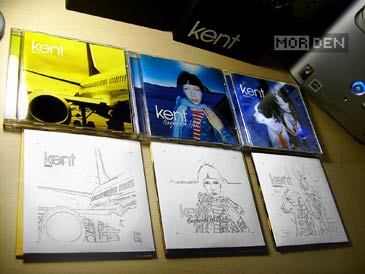 It's also important to note, that
B-Sidor 95-00
wasn't a regular album to begin with. It was a collection of leftover songs that appeared on various singles and maxi-singles, hence the title. It also featured a handful of new songs, but the most of it was recycled material. B-Sidor discs are the only ones that didn't receive any extra content. Every other CD has at least one extra track, some of them featuring up to five. As a bonus on the first album, we get five tracks, four of which were recorded before the band changed their name to Kent. Two of those four tracks are credited to Jones och giftet and the other pair to Havsänglar. Die hard Kent fans have probably heard those tracks before, but it's nice to have them on the same album that made the band to what it is today.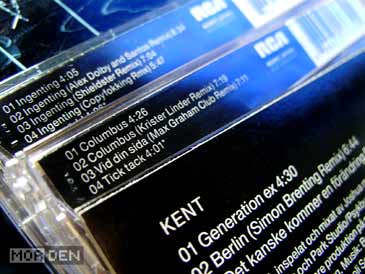 With
Tillbaka Till Samtiden
Kent started including various remixes of their songs when releasing singles, and these remixes are the only thing that can't be found on the collection discs. I can only guess that this is because Kent are not the exclusive copyright holder, but this only proves that buying singles does pay. You always get the extras before any kind of compilation gets released, and even then, you can't be sure that every extra track released on a single or EP will make it. Speaking of EPs, back in 2005 Kent released a special EP called Hjärta & Smärta, which featured five original tracks and came as a total surprise. This EP can be found in the box as well, with one extra track called Nålens Öga, which was released as an exclusive charity single, not being a part of any studio album.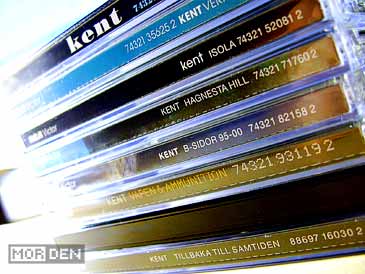 If you happen to like Kent's music, Box 1991 - 2008 is a must have. It's a great opportunity to get all their albums at once, plus all the singles and b-sides you might have missed. With the new album "Röd" being released, this collection is a perfect way of starting your journey through the world of Kent. I got it for cheap, and I know that Amazon, among others, sells it for over $100, but this box is certainly worth that price, especially for someone who doesn't own all these albums already. It's a very exclusive edition with the feel of luxury rarely matched at this price, so if you don't own it and you can spare the cash to buy it, don't even think twice about it and get it.
PR
Trackback to this article →
Calendar
| S | M | T | W | T | F | S |
| --- | --- | --- | --- | --- | --- | --- |
| | | | 1 | 2 | 3 | 4 |
| 5 | 6 | 7 | 8 | 9 | 10 | 11 |
| 12 | 13 | 14 | 15 | 16 | 17 | 18 |
| 19 | 20 | 21 | 22 | 23 | 24 | 25 |
| 26 | 27 | 28 | 29 | 30 | 31 | |

Contact

Poison

New Entries
(01/17)
(09/09)
(09/08)
(03/07)
(01/31)