×
[PR]上記の広告は3ヶ月以上新規記事投稿のないブログに表示されています。新しい記事を書く事で広告が消えます。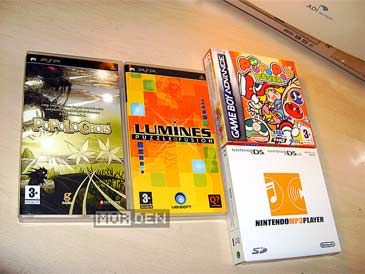 Last month I bought some
really cheap games
, and then
I bought some more
. This was due to a local store selling off all the old titles and those that just wouldn't sell for one reason or another. I pretty much swiped everything that was playable, but recently I went back to see if they added some new titles to the bargain bin, and they did. Nothing too exciting, but still a great bargain - four items for $20. I bought two PSP games, Popolocrois and Lumines: Puzzle Fusion, one GameBoy Advance game, Puyo Pop Fever and one useless gadget, an mp3 player for use with GameBoy Advance or Nintendo DS. I chose this last item only so that other three would qualify for the bargain deal.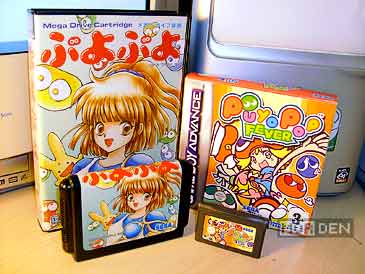 Who doesn't love a solid Tetris clone with a bunch of new ideas, lovable characters and better graphics? I know I do. I've been playing Puyo Puyo since, well, forever. It's certainly a great game, but it suffers the same problems as Tetris - It doesn't really change over the years. You can add more characters, you can compose a new and catchy soundtrack, but at its core, the game stays the same. Such is the deal with Puyo Pop Fever, which, aside from fever mode - a combo chain opportunity that will most likely crush your opponent - doesn't offer anything new.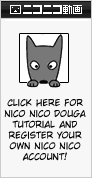 Plus, I already own Puyo Puyo Fever for the Dreamcast, and the GameBoy Advance version is pretty much identical. I spent alot of time playing Fever on Sega's last console, so I'll probably spend some time with the pocket version of the game, and besides, who wouldn't buy it for $5? Next item on the list is the official Nintendo mp3 player. I once made a mistake and bought Datel's infamous Advance Music Player for GameBoy Advance and I promised myself never again to purchase an equally useless gadget. Whoops.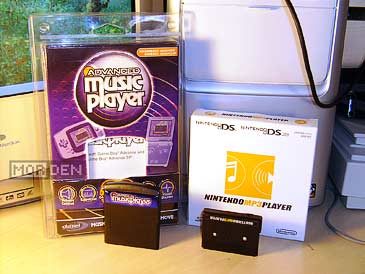 I was facing a choice of buying the mp3 player, or getting one of the EA sports games, so I went with the lesser of two evils. I'd rather own a gadget I know I won't use, than own a EA sports game I know I will not play. I did examine the device and it does look like a more thought-through product than that of Datel's. Instead of connecting directly to the PC via a USB cable, Nintendo's player features an SD card slot and it comes with a built in headphone jack, solving the problem of poor sound amplification. Datel's Music Player required special drivers to be properly detected by a PC computer and the player program was so unstable, it couldn't even handle file transfer without corrupting the data in most cases. Useless to me as it may be, Nintendo's solution proves itself superior in every aspect.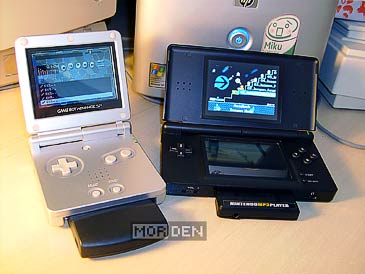 One weird thing, though - The device compatibility chart printed on the box lists the player to be incompatible with both GameBoy Advance and SP, but it is supposed to work with GameBoy Micro. I tested this myself and the player does in fact work fine with GameBoy Advance SP, so I don't know what the deal is here, but if you own a regular GBA or an SP and you want to get such a device, rest assured - it will work. Last, but not least, two new PlayStation Portable titles. One more puzzler and an RPG game. I have to admit, I don't have much time for RPG games these days, but I always wanted to get Popolocrois and I'm glad I could get it for cheap - Not that the game isn't worth more.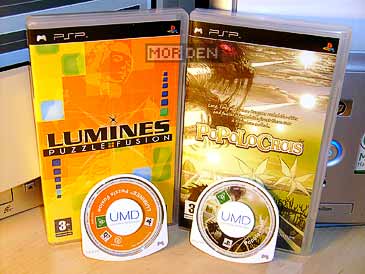 I'm almost always choosing old-school 2D RPGs over the high budget 3D ones. There's more to a story driven title than fireworks, and if a game like Suikoden can work better than any of the Final Fantasy titles, graphics-wise being on par while SuperFamicom productions, I think there is a strong point to what I've just said. Popolocrois is a pixly, isometric treat and I hope I will find time soon to play it. The series has enjoyed a lot of success in Japan during the PlayStation days, and now, I can enjoy two of the PSX games compiled into one story.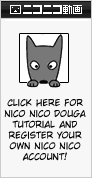 And then, there's Lumines. I love all of Tetsuya Mizuguchi's work. One could say he's all about rhythm, simple but expressive visuals and addictive game play. This has been the trademark of Space Channel 5 and REZ and it's the same with Lumines. While being a puzzle game, it still manages to incorporate music into the game to the point that the two are inseparable. I never owned the original PSP Lumines, so I'm glad I finally got to buy it. I did however spend some time playing it on my mobile phone, but Gameloft's J2ME counterpart is no match for the visuals and sound of PSP.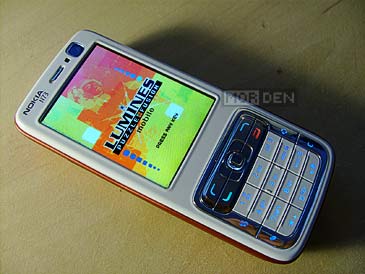 Aside from the mobile phone game, I also spent alot of time with freeware Lumines clones, the first and most important one being Block Smash - a freeware homebrew game released for the Dreamcast. I did also play Gleam on GameBoy Advance, which is another homemade clone. Like I said however, none of these, no matter how good, are a match for the original, and playing the real deal made me realize I've been missing out.
PR
Trackback to this article →
Calendar
| S | M | T | W | T | F | S |
| --- | --- | --- | --- | --- | --- | --- |
| | | | 1 | 2 | 3 | 4 |
| 5 | 6 | 7 | 8 | 9 | 10 | 11 |
| 12 | 13 | 14 | 15 | 16 | 17 | 18 |
| 19 | 20 | 21 | 22 | 23 | 24 | 25 |
| 26 | 27 | 28 | 29 | 30 | 31 | |

Contact

Poison

New Entries
(01/17)
(09/09)
(09/08)
(03/07)
(01/31)