×
[PR]上記の広告は3ヶ月以上新規記事投稿のないブログに表示されています。新しい記事を書く事で広告が消えます。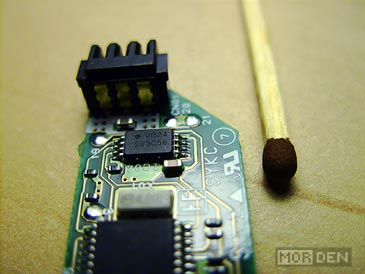 Custom firmware for Sony's PlayStation Portable has been around for a while now, and while at first the installation was made possible by the use of various exploits, later on, the only full proof method to flash the PSP firmware was via the so called
Pandora's Battery
. There was one problem, though - While you could easily put a battery in Pandora mode on a console which already had the custom firmware installed, it was trickier for those with newer models and without a second, flashed PSP.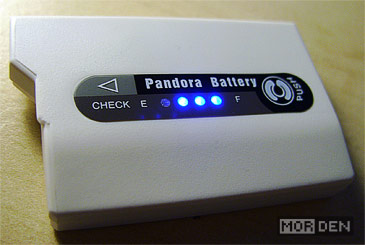 Up until now, the only way a battery could be converted was by the means of hardware modification. The battery had to be taken apart, and this alone was quite risky, as it can be very easily damaged. After that, fourth pin on the EEPROM chip had to be lifted from the PCB - This would put the battery into service mode permanently, so naturally, if we wanted the battery to work again, the pin had to be soldered back into place. The main problem here is the extremely small size of the chip and the fact that it's always live, since it's powered directly by the battery. To give you the idea of scale, I took a picture of the PCB alongside a regular match.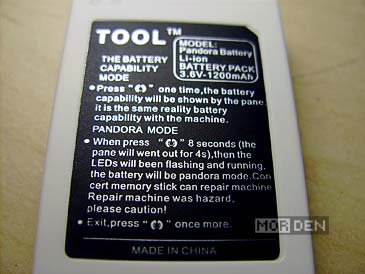 Ever since the hardware modification became popular, so called tool batteries started showing up. Manufactured in China, these were single mode Pandora's Batteries, which could not be used as a regular power source for the console. Despite this, regular batteries were still the preferred choice and those with good soldering skills would simply attach a micro switch, allowing the battery mode to be changed at any time.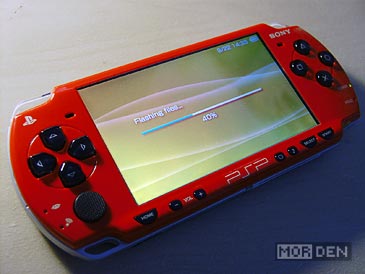 Because of the obvious demand, Chinese manufacturers went to work, and created a dual mode battery that, similarly to those with micro switches, could be put in Pandora or in normal power mode by a simple press of a button. I've never bothered to acquire one of the so called tool batteries, since it would be pretty much single use. I'm glad I waited, though, since now the perfect solution is finally available, at a really low price.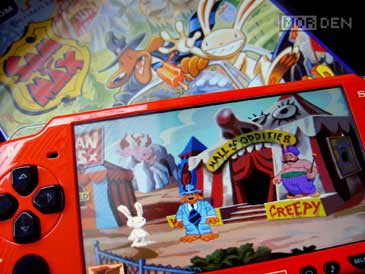 The mythological Pandora's Box is synonymous with the ultimate evil being unleashed onto the world. I'm not sure who was the first to call the service mode battery by that name, but even though it does give console owners a possibility of booting pirated games, at the same time it opens the door to homebrew games and applications. It's a shame that companies don't give hobbyists legitimate ways of creating original software, and that homebrew always has to be associated with piracy, but that's the way it is and there are no two ways about it.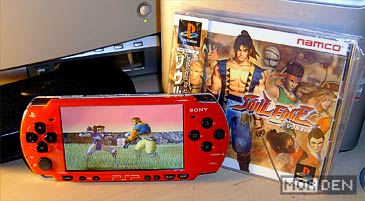 Probably the most attractive feature available, once we install custom firmware on the PSP, is the ability of playing old PlayStation games. The console, with a little help from homebrew tools, runs old Sony titles almost as good as PlayStation 2 did, sharing its incompatibilities with a few chosen titles. This feature alone is a reason enough to get a custom firmware installed. I rarely pull out my old PlayStation but even then I have to sit in front of a TV, with a controller in my hand. Playing these games on PSP is a whole new experience and every PSP owner should try it.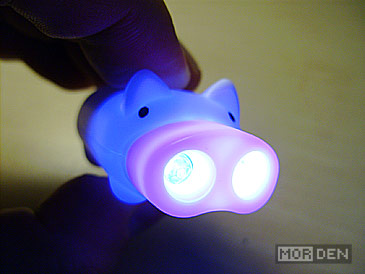 So that's that. I gave myself a gift of emulation, homebrew and classic PlayStation games, and when I was buying the battery, I even got myself a
tiny pig flashlight
with two super bright white LEDs installed in its snout. If you're a PSP owner and you haven't had the chance of installing the custom firmware, get yourself one of
those batteries
and give it a go. The best thing is, you can always revert your console to its original state.
PR
Trackback to this article →
Calendar
| S | M | T | W | T | F | S |
| --- | --- | --- | --- | --- | --- | --- |
| | | | 1 | 2 | 3 | 4 |
| 5 | 6 | 7 | 8 | 9 | 10 | 11 |
| 12 | 13 | 14 | 15 | 16 | 17 | 18 |
| 19 | 20 | 21 | 22 | 23 | 24 | 25 |
| 26 | 27 | 28 | 29 | 30 | 31 | |

Contact

Poison

New Entries
(01/17)
(09/09)
(09/08)
(03/07)
(01/31)