×
[PR]上記の広告は3ヶ月以上新規記事投稿のないブログに表示されています。新しい記事を書く事で広告が消えます。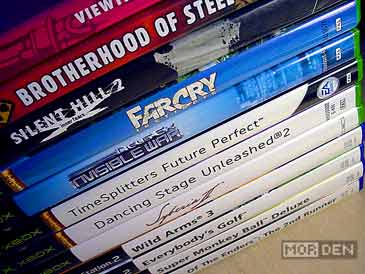 Game prices always drop during the summer. Stores usually do some cleaning, which for me means low prices and sales. Recently I visited a store I usually avoid, because of their insane prices. Fortunately, they do have good sales every now and then, and I was lucky enough to score some titles for cheap.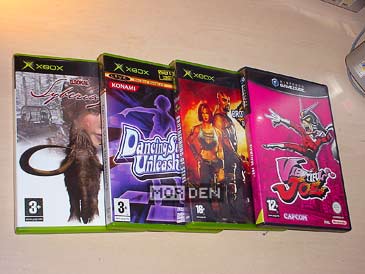 With Xbox 360, PlayStation 3 and Wii titles filling up the shelves, the time was night to get rid of all those Xbox, GameCube and PlayStation 2 titles and make some room - out with the old, in with the new. The deal was $13 for four titles, so I grabbed everything that I consider good or at least playable and so, I got myself twelve titles I'm really happy with.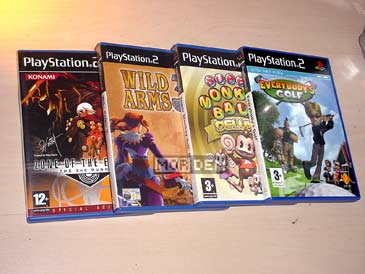 Four new titles for PlayStation 2: Zone of the Enders 2: 2nd Runner - Special Edition, Wild Arms 3, Super Monkey Ball Deluxe and Everybody's Golf. Seven titles for the Xbox: Syberia II, Dancing Stage Unleashed 2, Fallout: Brotherhood of Steel, Silent Hill 2: Inner Fears, TimeSplitters: Future Perfect, DeusEx: Invisible War and Far Cry: Instincts. All of that, plus one GameCube title, Viewtiful Joe. Not bad at all, for a combined price of $39. Unfortunately, except for Syberia II, none of the Xbox titles work on the 360. Looks like it's back to the big black box when it comes to these.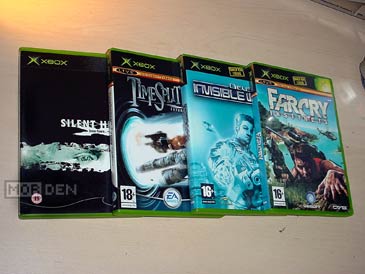 I'm particularly glad that I got Viewtiful Joe and ZoE 2. I bought Viewtiful Joe 2 for the GameCube a while back, and I've had the first Zone of the Enders since forever. It will be nice to play the prequel and sequel, respectively. Now if I could only make time go slower, so that I can enjoy all of these games.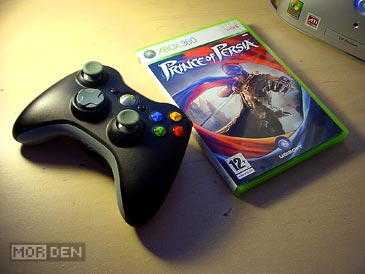 After finishing
Mirror's Edge
and
Ninja Gaiden 2
, I started playing the new Prince of Persia, so unless the game is really short, it will be a while before I start playing any of the newly purchased games. Still, now that they're mine and they're not going anywhere, they can wait. Besides, I already played through Silent Hill 2 on PlayStation 2, same with TimeSplitters. Ok. Back to Prince of Persia.
PR
Trackback to this article →
Calendar
| S | M | T | W | T | F | S |
| --- | --- | --- | --- | --- | --- | --- |
| | | | 1 | 2 | 3 | 4 |
| 5 | 6 | 7 | 8 | 9 | 10 | 11 |
| 12 | 13 | 14 | 15 | 16 | 17 | 18 |
| 19 | 20 | 21 | 22 | 23 | 24 | 25 |
| 26 | 27 | 28 | 29 | 30 | 31 | |

Contact

Poison

New Entries
(01/17)
(09/09)
(09/08)
(03/07)
(01/31)