×
[PR]上記の広告は3ヶ月以上新規記事投稿のないブログに表示されています。新しい記事を書く事で広告が消えます。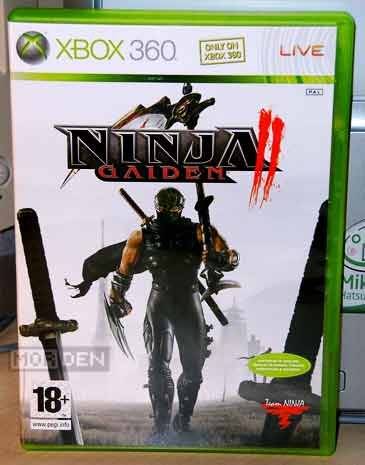 Already with the first game, marking the revival or Ninja Gaiden franchise, this title has gained a reputation of being insanely hard, when compared other hack and slashers. It's been a while since I played Ninja Gaiden on the first Xbox, but I still remember it well, particularly because of how demanding it was. Ninja Gaiden II continues this tradition and raises the bar even higher.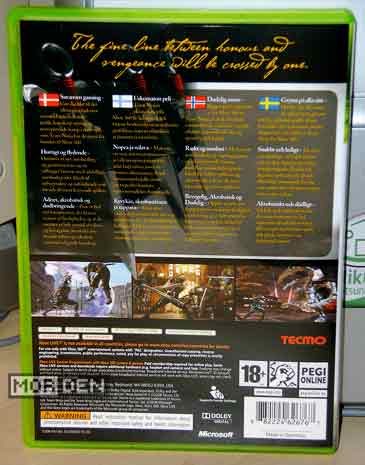 The sequel supposedly picks up where the last game ended, but in all honesty, I haven't been paying attention to any of the story related bits of text. I just pushed on, killing off hordes of enemies and filling the screen up with chopped off limbs, twitching torsos and blood. That's what Ninja Gaiden is all about - Putting hundreds of baddies through a living blender that is Ryu Hayabusa.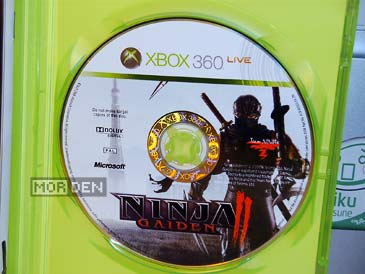 The game opens as you'd expect it to. A girl with enormous breasts named Sonia walks into Muramasa's shop, asking for Ryu. Seconds later she's being kidnapped by the members of Black Spider clan, and being a fan of Caucasian girls with humongous knockers, you - or Ryu Hayabusa, to be exact - are off to rescue her. This is just a prelude to a greater plan, which leads to resurrecting the Archfiend, but all of that is just an excuse to keep you swinging your blade, and swing you will.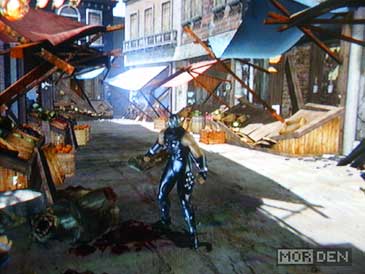 First Xbox was the most powerful platform of its generation and Ninja Gaiden developers made sure their game looks like it runs on a powerful piece of hardware. Everything about it was stunning. Extremely smooth action with plentiful enemies on screen, gigantic bosses and levels, and an impressive amount of detail. Keeping all that in mind, my expectations were high when I bought Ninja Gaiden II. After all, Xbox 360 has much more processing power and we've already seen many impressive games on that console.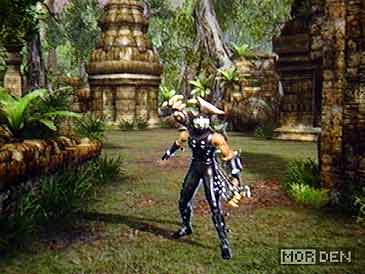 The graphics of Ninja Gaiden II were the first letdown. After seeing the game look as great as it did on the old Xbox, I was expecting so much more from the Xbox 360 sequel. Don't get me wrong, the game still looks good, but it's been upgraded only to the point when nobody will complain it looks like a last generation title. The game simply doesn't impress like the last one did. Playing God of War and its sequel on PlayStation 2, I could not believe Sony's old hardware is capable of rendering such advanced graphics in a constant framerate. I kind of expected Ninja Gaiden II to impress me in a similar fashion. It didn't.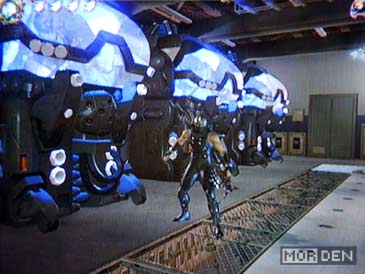 Another graphics related complaint is the lack of properly saturated colors. Ninja Gaiden II is not supposed to reflect the boring greyness of our world, so naturally I expected it to be more vibrant in the visuals department. Unfortunately the designers thought it would be cool to paint everything grey and brown and add some smoke or fog to strengthen the effect. There are moments when the game looks really good, but in general, it's rather greyish. Looking at the art direction of previously mentioned God of War or Devil May Cry, I can't understand why Team Ninja would stick to their boring palette.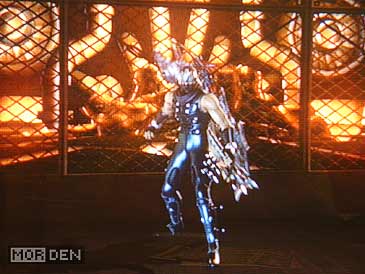 Grey and monotone levels are one thing, but then there are those that are completely over-saturated. When I entered the underworld for the first time, I felt like my eyeballs were about to pop. The orange glow and bloom effect were so strong I didn't really know where to look. Same with the fog covered forest, displaying a blue glow. Looking at some scenes was like staring at the sun. These words may seem harsh, but that's how I felt when playing the game.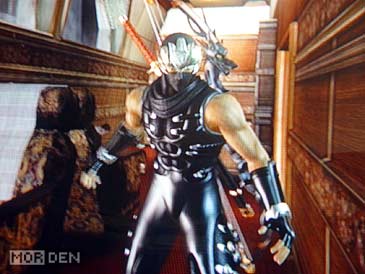 Don't go anywhere, because I'm not done complaining. Ninja Gaiden II adds a new camera angle. Well, it doesn't really add it - the original angle has been changed so that the camera floats lower and closer to Ryu. This makes fighting in narrow spaces extremely frustrating, as the camera will move all over the place, sometimes positioning itself behind an object that obstructs the view. In other games this could be annoying, but since Ninja Gaiden is so hard, bad camera can ultimately cause our death, since we won't be able to fight properly.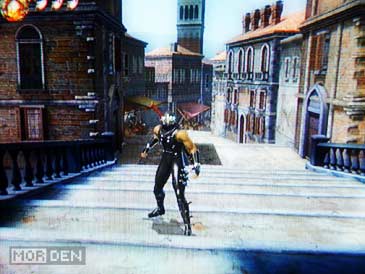 The "legendary" difficulty level is a whole new story. While the last Ninja Gaiden game was tough, this one is even tougher, but at the same time, it's full of cheap tricks. The game will try every single dirty trick in the book to kill you. You'll find yourself surrounded by dozens of enemies equipped with rocket launchers, each shooting six projectiles per second. The enemies aren't gathered in one spot either, but are scattered all over the place, so that you won't get a second to recover. The boss difficulty level is off balance as well. Early bosses can own you, while later bosses who get their own, cool intros will die after several easy combos.
All of this seems really bad, doesn't it? Yes, it kind of does. All the things I have mentioned, plus several slowdowns I've encountered throughout the game make me wonder - was this game rushed? Did Team Ninja really try their hardest to make this as good a product as it could have been? Maybe yes, maybe no. The bottom line is - Ninja Gaiden II is not for everyone.
If you like a challenge but you wouldn't normally play on a higher difficulty setting, get yourself Ninja Gaiden II and test both your skills and your patience. I know people who just tossed the controller out the window and never finished the game, because it was so frustratingly hard. I admit, it is hard. But it also delivers when it comes to feeling good about beating a tough game. I beat
Mirror's Edge
in two days. Ninja Gaiden II was much, much tougher.
PR
Trackback to this article →
Calendar
| S | M | T | W | T | F | S |
| --- | --- | --- | --- | --- | --- | --- |
| | | | 1 | 2 | 3 | 4 |
| 5 | 6 | 7 | 8 | 9 | 10 | 11 |
| 12 | 13 | 14 | 15 | 16 | 17 | 18 |
| 19 | 20 | 21 | 22 | 23 | 24 | 25 |
| 26 | 27 | 28 | 29 | 30 | 31 | |

Contact

Poison

New Entries
(01/17)
(09/09)
(09/08)
(03/07)
(01/31)