×
[PR]上記の広告は3ヶ月以上新規記事投稿のないブログに表示されています。新しい記事を書く事で広告が消えます。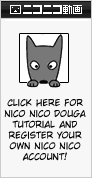 I don't know about you, but I love good, old arcade games. Especially the ones from late eighties and early nineties. Whenever I see a decent compilation of arcade ports, I just buy it. No two ways about it.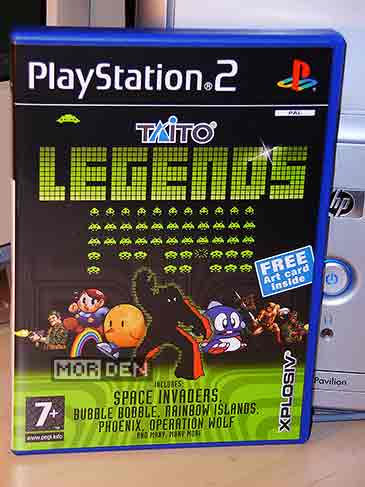 Taito was certainly not first to re-release their oldies in a brand new package. We've seen countless compilations of Namco classics and even though I love Pac-Man and Galaga, how many times can you buy those five games? Not many. Taito was smart enough to include some of the less known titles along with the popular classics.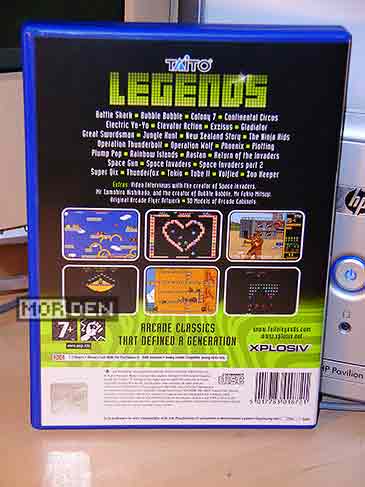 As you can tell from the photos, I have scored a pair of Taito Legends released for the PlayStation 2. They were wasting away in a bargain bin so I just had to save them. Not only were they insanely cheap, byt they turned out to be worth their full retail price.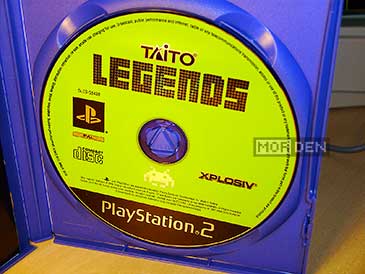 Taito is well known for their Space Invaders and yes, the game is present on both compilations in various versions, including a quite entertaining update - Space Invaders '95. We do have Rainbow Islands, Bubble Bobble and New Zealand Story, but aside of the titles that have already been ported to tons of platforms over the years, we have some goodies that you don't want to pass on.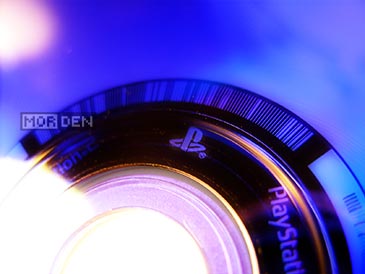 This is where Taito Legends 2 shines. It includes the more recent and accessible releases. If you're not into the extreme oldies and you want to get most play for your money, this compilation is the one to choose. Among the titles worth checking out are Elevator Action Returns - a sequel to an old classic present on the first disc, Cleopatra Fortune - An addictive tetris-esque puzzle game with great music, also available on Dreamcast, Liquid Kids - A cute platformer with interesting game mechanics including throwing water as weapon.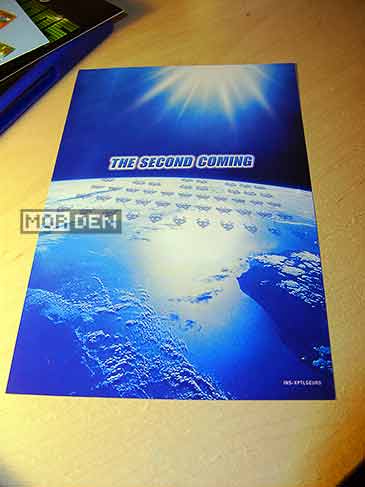 There are also plenty of shooters to choose from. We have Metal Black [not to be confused with Twisted Metal Black, which is not a shooter and wasn't developed by Taito], Darius Gaiden and Insector X, among others. Also, exclusive to PlayStation 2 is an arcade perfect conversion of G Darius. If that's not a treat for every shmup fan, I don't know what is.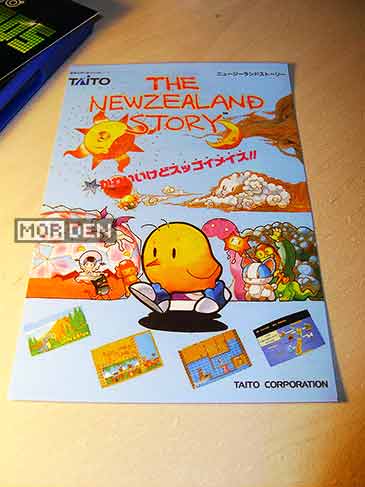 Ok, do does all that mean Taito Legends 2 is so much better than the first collection? Yes and no. That depends entirely on what you're looking for. If you ask me, Taito should have distributed the games more evenly, mixing the old with the new and giving us more reasons for purchasing both of their releases. They chose however to include older titles on Taito Legends but like I said, this should not discourage you in any way. Older games can still be great.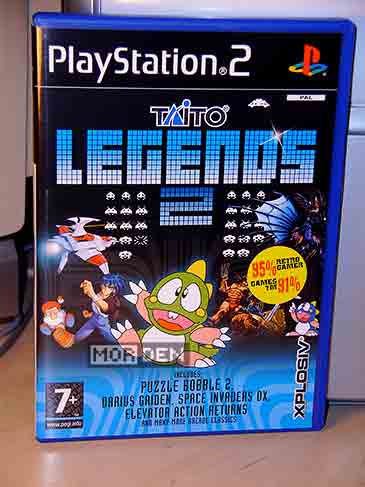 Compilation number one includes one of my favorite arcade titles in its genre - Rastan. Not only was Rastan a great game, but for its time it featured some amazing music and I would sometimes play it just to enjoy the soundtrack. The fun doesn't end with Rastan though. We've got Operation Wolf, Space Gun and Battle Shark which are all excellent lightgun games. Sadly, Taito didn't implement the lightgun support so they can only be controlled with analogue stick, which is pretty damn annoying with first two games since they automatically return the crosshair to the center of the screen if you let go of the analogue stick.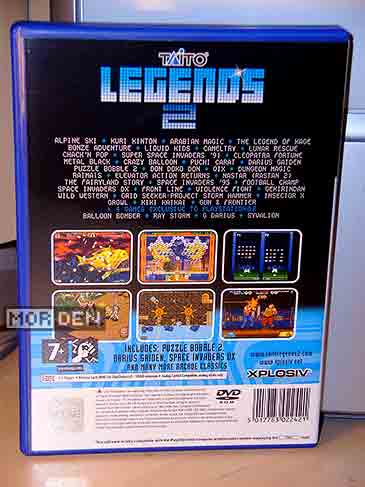 That being said, don't let the minor flaws get to you as each and every game on both of the discs can still be enjoyed and as I said, it's certainly a great buy for an arcade game fans, Taito fans and casual gamers alike.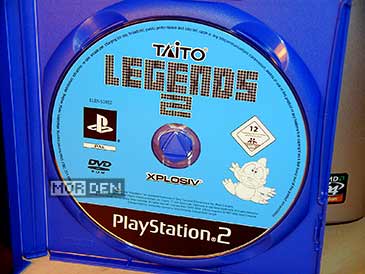 These days we associate the term of casual gaming with some middle aged, going bald, Microsoft PR guys and we somehow don't find that appealing. Taito Legends is fully loaded with games that one could classify as casual. After all, isn't all arcade gaming casual by definition? You pop a quarter into the machine, enjoy yourself for a bit and you're on your way.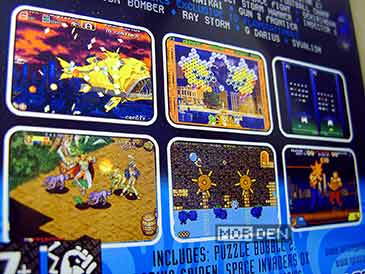 If you're looking for some good arcade fun with learning curve basically non existant, treat yourself to these fine compilations and you will not regret it. Surely, buying these discs is money well spent and you can post hate comments here if you buy Taito Legends and feel that I overhyped the subject.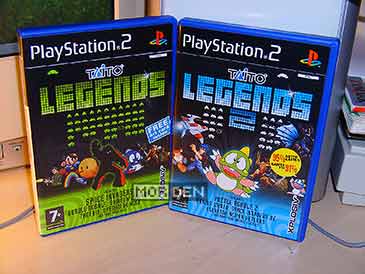 If Taito Legends can't be found in bargain bins near you, check out the official website by clicking
HERE
. From there you can visit the Empire Interactive online store. Alternatively, look it up on
eBay
and get it for cheap. Happy hunting and have fun!
PR
Trackback to this article →
Calendar
| S | M | T | W | T | F | S |
| --- | --- | --- | --- | --- | --- | --- |
| | | | 1 | 2 | 3 | 4 |
| 5 | 6 | 7 | 8 | 9 | 10 | 11 |
| 12 | 13 | 14 | 15 | 16 | 17 | 18 |
| 19 | 20 | 21 | 22 | 23 | 24 | 25 |
| 26 | 27 | 28 | 29 | 30 | | |

Contact

Poison

New Entries
(01/17)
(09/09)
(09/08)
(03/07)
(01/31)