×
[PR]上記の広告は3ヶ月以上新規記事投稿のないブログに表示されています。新しい記事を書く事で広告が消えます。
SNK / Playmore has been releasing their never aging Neo Geo titles for all possible gaming platforms. Few years back we could buy single title releases for Sega Saturn, PlayStation and DreamCast. Later came PlayStation 2 and Xbox which brought combined releases like King of Fighters 2000 - 2001 combos. Lately, SNK started releasing more complete compilations, often featuring all titles in one series. One example is recently released Samurai Shodown which offers games from I to V on a single disc, another is the complete Metal Slug Anthology.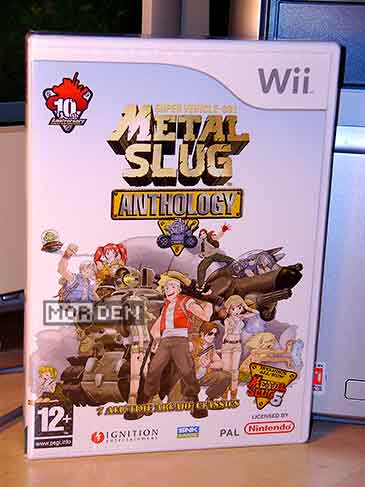 I have to say, I am really pleased with this buy. Not only was it cheap, but it contains all of the Neo Geo titles [1 to 5 plus Metal Slug X, which is basically a remixed version of Metal Slug 2] plus the newest game in the series, Metal Slug 6, originally released for the Atomiswave arcade system. While many people did not bother to buy previous Metal Slug console releases and emulated the Neo Geo rom images instead, Metal Slug 6 was always out of reach. Now it finally hits the home platforms and these include Wii, PlayStation 2 and PSP.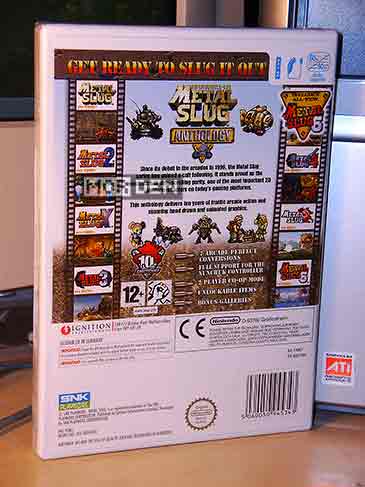 Seven high quality old-school titles on one disc is more any SNK fan could ever ask for. The gameplay is of course unchanged, adding only some minor loading times in all of the Neo Geo titles. Strangely, Metal Slug 6 loads instantly between location, without the two second lag seen in the Neo Geo ports. Aside from the seven massive games, there's also a gallery, featuring unlockable audio and art sections. Each time we complete a Metal Slug game from start to finish, we get tokens as a reward. These can be spent on unlocking the gallery sections.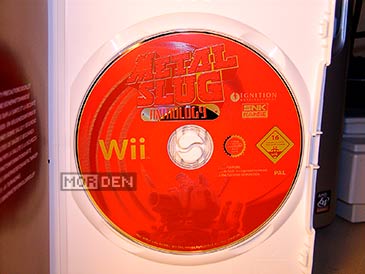 There's quite a bit of concept art and audio content to be unlocked, most of it was however seen in previous releases such as Metal Slug X for the PlayStation which featured a comprehensive gallery plus the Combat School mode, which sadly doesn't make an appearence this time around. Aside from the regular galleries, there are two secret ones to be unlocked. Playing through all of the games on a "hard" difficulty setting and with a limited number of continues supposedly unlocks those, but I can't confirm that at this point simply because I haven't yet beaten everything on "hard". I'm on my way though, so a follow up information will be added.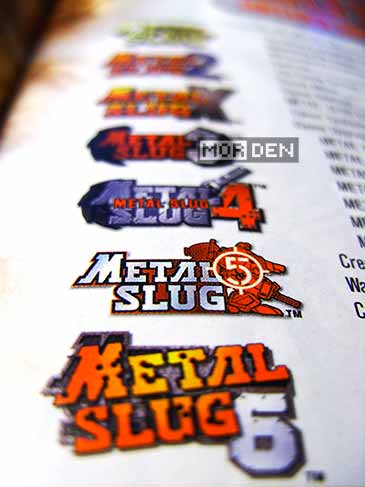 Wii is a peculiar console featuring an unusual controll system with the nunchuck and the remote. How does it work while playing Metal Slug? There are several controller settings. You can either play using the remote by itself, holding it like a regular NES / Famicom controller, you can play using both the wiimote and the nunchuck, you can play using nunchuck alone and lastly you can connect your GameCube controller. I chose the last option since neither tilting the remote nor using the remote as a controller didn't feel accurate enough.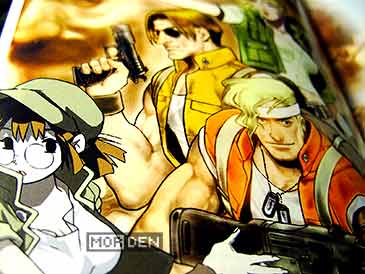 If you're a Metal Slug fan, you should own this compilation. I can personally guarantee that the Wii version works fine and you won't be dissapointed. I advise you to use either the GameCube or a Wii Classic controller because this game is all about fast paced action and accurate movement. To dodge bullets you need to be in full controll of your character. Is there anything I could complain about? There is, in fact. Among the extras there's an unlockable interview with the Metal Slug creators. I was expecting a video but after spending my tokens I found out it's just text. It is still an interesting read, but I was expecting more. Other than that, no complaints. Visit your local store, find it, buy it and enjoy it.
PR
Trackback to this article →
Calendar
| S | M | T | W | T | F | S |
| --- | --- | --- | --- | --- | --- | --- |
| | | | 1 | 2 | 3 | 4 |
| 5 | 6 | 7 | 8 | 9 | 10 | 11 |
| 12 | 13 | 14 | 15 | 16 | 17 | 18 |
| 19 | 20 | 21 | 22 | 23 | 24 | 25 |
| 26 | 27 | 28 | 29 | 30 | | |

Contact

Poison

New Entries
(01/17)
(09/09)
(09/08)
(03/07)
(01/31)