×
[PR]上記の広告は3ヶ月以上新規記事投稿のないブログに表示されています。新しい記事を書く事で広告が消えます。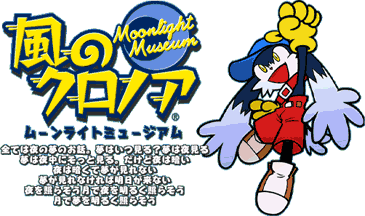 It all started back in 1997, when Namco and Klonoa Works made their first game in the series. Klonoa, much like NiGHTS is a guardian of dreams and he travels around the dream world, making sure everything is fine and that we all sleep tight.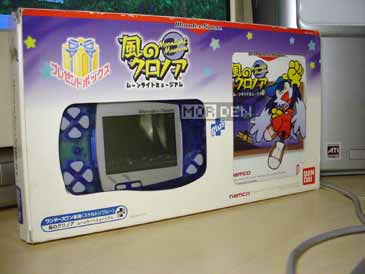 First game was a 3D or 2,5D platformer released for Sony's PlayStation. The game was a moderate success and this was enough to make a sequel, which was released later, on the PlayStation 2. In between these two games, Klonoa received its first handheld version. This was of course
Kaze no Klonoa: Moonlight Museum
.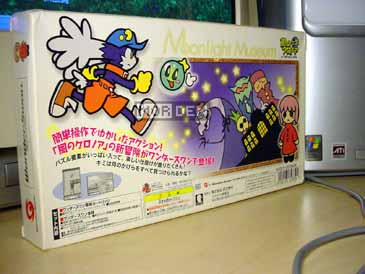 Being a strong franchise, Klonoa not only recieved a game but also a special bundle pack in which the game was sharing a box with a WonderSwan mono console. Sadly, unlike Final Fantasy editions of WonderSwan Color, the Klonoa bundle console is just a regular skeleton blue version, without any Klonoa logotypes on it.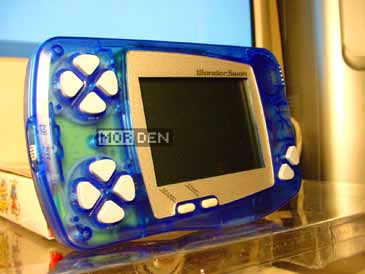 But hey, that doesn't make it any less special. In fact, the Klonoa bundle is harder to find than the Final Fantasy bundles, which were produced in much larger quantities. I was incredibly lucky to get mine for cheap, and except for some really small signs of wear on the box, everything inside was brand new.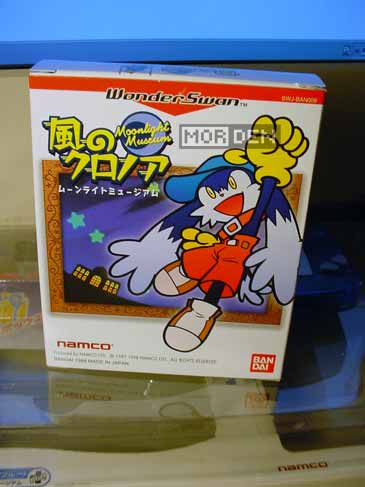 Moonlight Museum is a fun game and its transition to 2D went smoothly. All the key elements of gameplay are still here, even though now it's all black and white on a dot matrix screen. Visually the game may not be as impressive as the GameBoy Advance version, but it can still hold its own.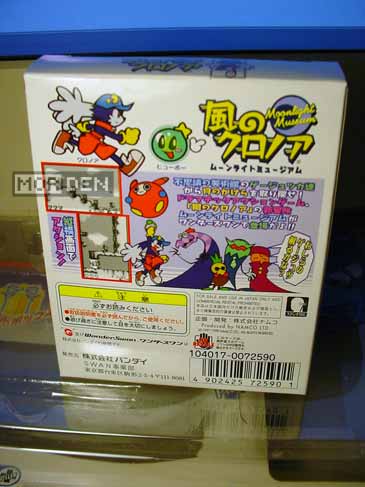 The game is quite long. Each of the five worlds we'll be visiting is divided into six visions, or sub-stages if you will, which will keep you occupied for a long time. The music is a typical lo-fi chiptune arrangement of some tunes we've heard in the PlayStation game, plus a handful of new ones.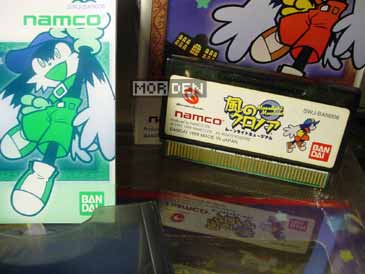 If you come across this title and you like platformers, buy it because it's certainly worth it. The game is right up there with some of the Mario games. Also, because of strong ghosting on the WonderSwan mono screen, I suggest you play it on SwanCrystal. It will make the game much more enjoyable.
PR
Trackback to this article →
Calendar
| S | M | T | W | T | F | S |
| --- | --- | --- | --- | --- | --- | --- |
| | | | | | | 1 |
| 2 | 3 | 4 | 5 | 6 | 7 | 8 |
| 9 | 10 | 11 | 12 | 13 | 14 | 15 |
| 16 | 17 | 18 | 19 | 20 | 21 | 22 |
| 23 | 24 | 25 | 26 | 27 | 28 | 29 |

Contact

Poison

New Entries
(01/17)
(09/09)
(09/08)
(03/07)
(01/31)