×
[PR]上記の広告は3ヶ月以上新規記事投稿のないブログに表示されています。新しい記事を書く事で広告が消えます。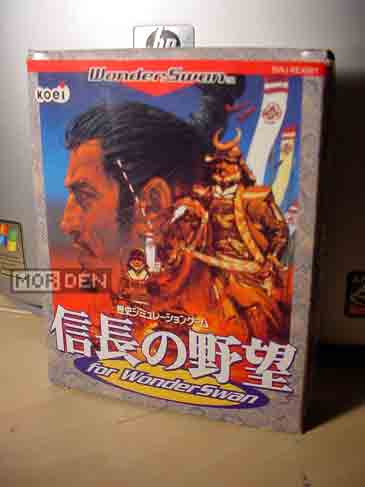 Ok, so I've managed to screw something up while messing with some of the blog settings and this old entry from New Years Eve 2008 got moved up the list somehow. But hey, at least now I can write something here, since I never bothered to do it back then, and all this entry contained were the pictures.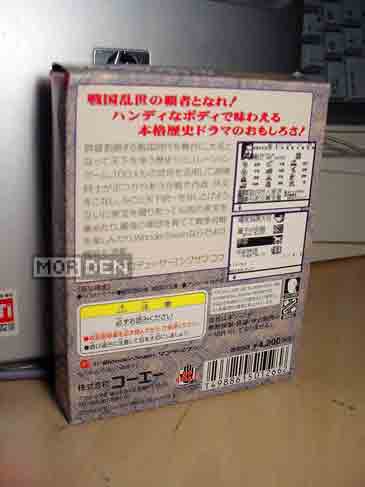 I probably never wrote anything, because the two WonderSwan games I purchased weren't particularly exciting. I've never been a fan of slow-paced, turn based strategies and that's exactly what 信長の野望 for ワンダースワン is. Add the fact that this installment was developed for WonderSwan mono and the production cost was obviously kept low, and you have a game that will most likely gather dust for all the eternity.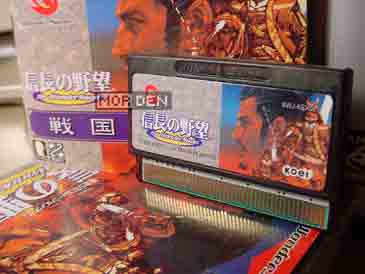 Unless I change my mind when I'm in my 70's and I'll find Nobunaga's Ambition and Japan's unification through turn based war and conquest really exciting. We'll just have to wait and see and I promise to get back to you sometime after my 70th birthday to let you know.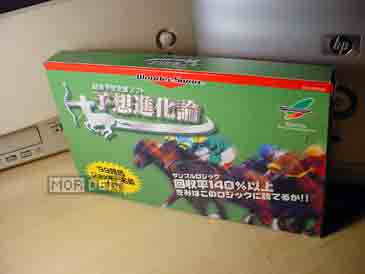 If Nobunaga no Yabou wasn't exciting enough, I bought the special edition of 競馬予想支援ソフト 予想進化論, which is a horse race sim, or rather a betting sim. It comes with a 130 page book with the '99 race statistics and profiles of both horses and the jockeys. How exciting.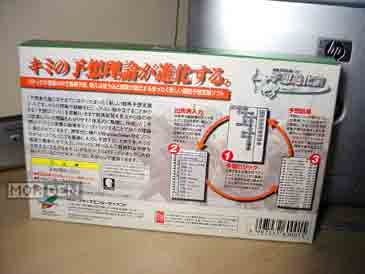 Being a collector of all things WonderSwan, I buy even the crappiest of games if the price is right. Truth be told, most of WonderSwan games
are
fun, but Japan for some reason likes these weird sims, gambling games and other weird titles that I just can't find exciting, and being able to read japanese doesn't help at all. A crappy game is a crappy game, and that's that.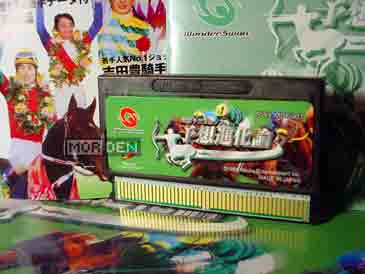 Media Entertainment, the company behind Keiba Yosou Shien Shinkaron, is known for their "casual games" and even the booklet that I mentioned earlier contains ads for their cherry slot games for the PlayStation. They even brag about the games taking advantage of PocketStation. Oh well, two more for the collection. And of course Happy New Year 2008, Cryptic Allusion.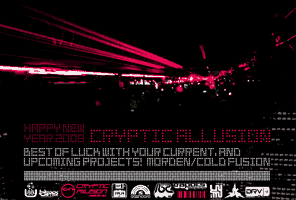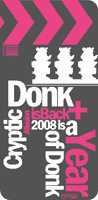 PR
Trackback to this article →
Calendar
| S | M | T | W | T | F | S |
| --- | --- | --- | --- | --- | --- | --- |
| | | | | | 1 | 2 |
| 3 | 4 | 5 | 6 | 7 | 8 | 9 |
| 10 | 11 | 12 | 13 | 14 | 15 | 16 |
| 17 | 18 | 19 | 20 | 21 | 22 | 23 |
| 24 | 25 | 26 | 27 | 28 | 29 | 30 |
| 31 | | | | | | |

Contact

Poison

New Entries
(01/17)
(09/09)
(09/08)
(03/07)
(01/31)