×
[PR]上記の広告は3ヶ月以上新規記事投稿のないブログに表示されています。新しい記事を書く事で広告が消えます。
<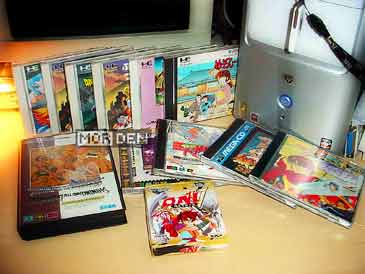 ~PCエンジン~
01 - ブライ八玉の勇士伝説
02 - ドラゴンボールZ偉大なる孫悟空伝説
03 - ふしぎの海のナディア
04 - 魔物ハンター妖子 遠き呼び声
05 - めぞん一刻
~メガシーディー~
01 - ソニック・ザ・ヘッジホッグCD
02 - ファイナルファイトCD
03 - 餓狼伝説スペシャル
04 - 精霊戦士フェイエリア
~メガドライブ~
01 - シャイニング&ザ・ダクネス
~ゲームボーイ~
01 - ONI Ⅴ 隠忍を継ぐ者
<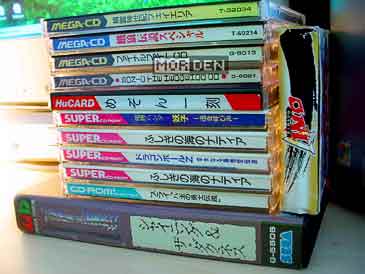 Another month, another shopping spree. I started this entry with a complete list of items, so we'll have that out of the way. This time it's mostly PC Engine games followed by some Mega CD titles. Nothing too unusual or rare. Either unknown and thus cheap, or well known and mass produced.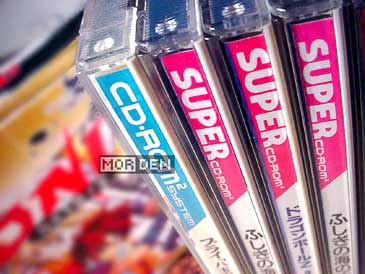 Majority of the titles, and all of the Mega CD ones, are brand new, spines included. Since I'm a gamer first and collector second I destroyed all the shrinkwraps to test run each title. I know the games loose their value but I buy them to play them, not to resell them.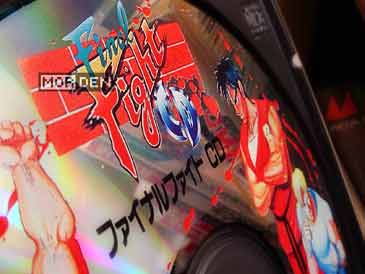 Due to a small mixup I got two Nadia: The Secret of Blue Water [ ふしぎの海のナディア ] games, instead of getting the second Lunar title for the Mega CD. I was also supposed to recieve Garou Densetsu for the SFC. All of this has been already taken care of, so I should be recieving the missing games soon.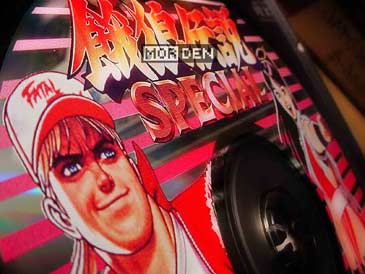 I must say, it's been ages since I played Final Fight. The last time must have been around the Final Fight One release for the GameBoy Advance. Back then I beat it in every way possible and haven't played it since. Final Fight CD must be the best home platform port ever made. It features the smoothest character animation since the arcade release, revamped soundtrack in audio CD format, extended intro and endings and additional Time Attack.
I haven't had so much fun ever since the
Hyper Final Fight Complete
, a Beats of Rage mod done by Mr.Q consisting of two games which I have later compiled into one "complete" DreamCast release.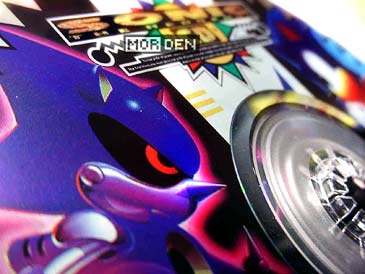 ~
ワンダーメガ
~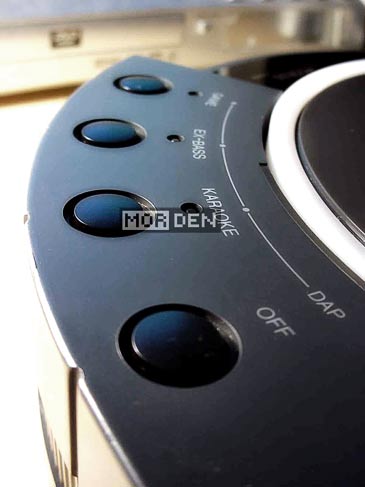 Now it's time to focus on this month's highlight. I finally got my very own Wondermega. And it's not just any Wondermega. It's a Sega Wondermega [hell, that even rhymes].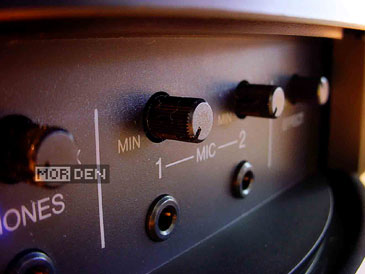 First of all, let me tell you what a Wondermega platform actually is. It's the most complete and advanced MegaDrive / Mega CD combo you can imagine. It can play both MegaDrive and Mega CD games, aswell as Karaoke CDs, MIDI CDs and of course regular audio CDs.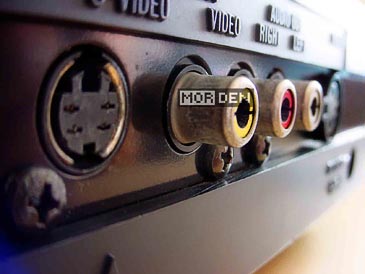 Aside from being an all in one platform, it's fully loaded with extra features. Wondermega is the only one from the whole MegaDrive lineup that's been fitted with S-Video output. Any other MegaDrive or Genesis put out either composite or RF signals. This is a clear advantage, especially now with everyone buying HD plasma and LCD TVs.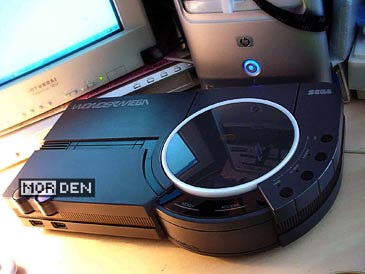 If that wasn't enough, Wondermega also features a MIDI port that combined with MIDI keyboard and software called "Piano Player" turns your console into your own piano teacher. Now this is a bit much if you ask me, but Wondermega has it and nobody says you have to use it.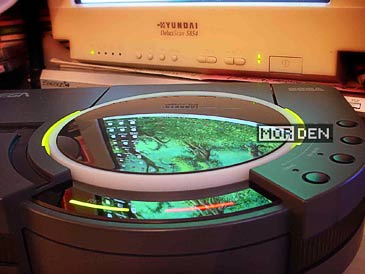 Another feature worth mentioning are the DAP presets. DAP, or in other words Digital Audio Processing, improves on the sound quality by using advanced digital equalizing. There are three presets to choose from. Game, Ex Bass and Karaoke, each with its own characteristics. You can either turn this feature off completly, or adjust the strenght of the effect manually, with the control next to microphone inputs.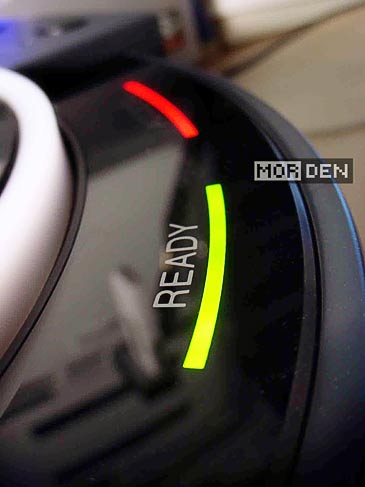 Wondermega is a strange platform. Many have heard or read about it, but its history is still pretty confusing. It's easy to notice if you browse around online forums. People often confuse various incarnations of this system and its features.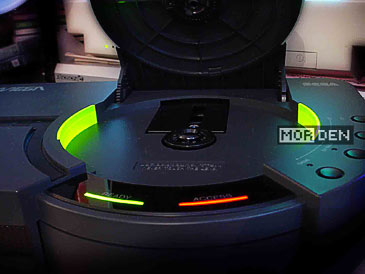 The most common misconception adresses rarity of the systems. There are three [ok, four] main Wondermega models. First one being the Victor [also known as JVC] version. This one looks exactly the same as the one you can see on the photos, only difference being a Victor logo. Victor Wondermega was also the first one on the market. Later on Sega bought the JVC design, and made their own version, the one I own.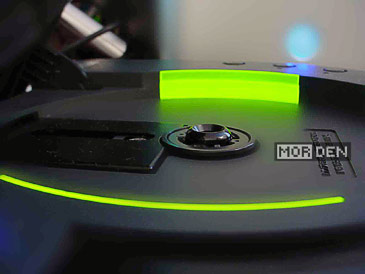 The Wondermega sold by Sega themselves was a bit cheaper than the Victor original [also known as RG-M1], but it had the exact same set of features and nothing was changed except the logo print. Victor and Sega models are also the only systems with the MIDI output. Sega model was produced in conciderably smaller quantities, which makes it the rarest Wondermega model on the market.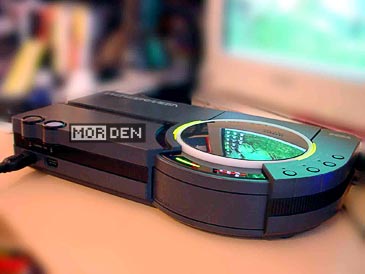 Later on, Victor started selling a redesigned version of the Wondermega. This new version was labeled ワンダーメガM2 or RG-M2. People often claim that alot was stripped down, including the S-Video output. This is not true. Even though the new model did not include a MIDI out, motorized CD tray or the DAP processing, it still featured the S-Video output. Victor also added wireless controller support.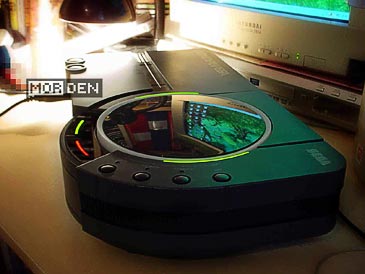 JVC tried to market Wondermega in the US and released the RG-M2 version, stripping the IR controller support. Renamed to X'eye, this version did NOT feature the S-Video output. Due to a huge pricetag and all of its features already supported by other versions of the system, the US X'eye went down in flames.
The video above illustrates how the electrically opened CD-Rom lid works. Bare in mind that Wondermega had its premiere in '92. This feature alone will keep you occupied on a rainy day if you have no games to play. Believe me.
PR
Trackback to this article →
Calendar
| S | M | T | W | T | F | S |
| --- | --- | --- | --- | --- | --- | --- |
| | | | 1 | 2 | 3 | 4 |
| 5 | 6 | 7 | 8 | 9 | 10 | 11 |
| 12 | 13 | 14 | 15 | 16 | 17 | 18 |
| 19 | 20 | 21 | 22 | 23 | 24 | 25 |
| 26 | 27 | 28 | 29 | 30 | 31 | |

Contact

Poison

New Entries
(01/17)
(09/09)
(09/08)
(03/07)
(01/31)