×
[PR]上記の広告は3ヶ月以上新規記事投稿のないブログに表示されています。新しい記事を書く事で広告が消えます。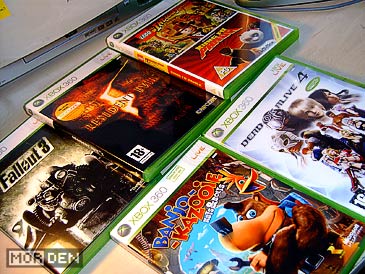 It's 2010 and I'm sitting here, trying to come up with something original and witty to write. After all, the very first entry of a new year should be something special. On second thought, why should it? The fact of the matter is, nothing particularly interesting has happened lately, and just because it's 2010 doesn't really change anything. Unless having a cold counts, since I haven't had one in ages. Christmas has come and gone, and I did buy a couple of games, which you could call a gift to myself, but it's not like I wouldn't have bought them anyway. Besides, Christmas isn't about the games. It's about consuming obscene quantities of
julmust
, and if you don't know what julmust is, look it up. Not to mention you're missing out.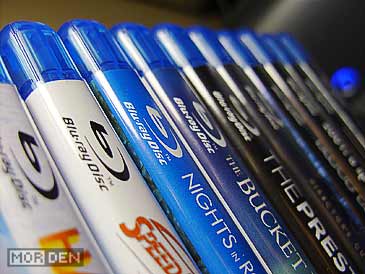 Like I said, I did buy some new titles. Microsoft's Xbox 360 received the most attention, with no more and no less than six games added to my library. I finally got my hands on Fallout 3, Resident Evil 5 and I hunted down a premiere copy of Dead or Alive 4. On top of that I bought a cheap bundle including Kung Fu Panda and Lego Indiana Jones. Just before the New Year I also found a cheap copy of Banjo-Kazooie: Nuts & Bolts. I'm a huge fan of the Nintendo 64 installments, and even though I'm not crazy about the machine building aspect incorporated in the new game, I had to have it.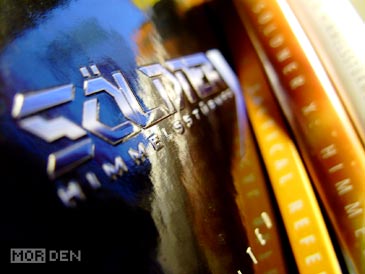 I also bought a BluRay player, bundled with twenty movies, all Warner Bros. I don't have a proper high definition home cinema setup, but it was too cheap to pass up. Besides, it's becoming increasingly difficult to get a hold of decently priced
HD-DVD
movies, and you can't get the new stuff on HD-DVD, anyway, so the time was nigh to invest into BluRay. And no, I don't think PlayStation 3 does just as good as a dedicated BluRay player, because it doesn't. Ok, back to games. Another recently obtained game that deserves a mention is Söldner-X, an R-Type'ish horizontal shooter with which comes in a really nice box, packed with extras, including a music CD and a hardcover guidebook / artbook. It's actually my second copy of this game, but
Play-Asia has it on sale for a mere $9.90
, so get yours while you still can.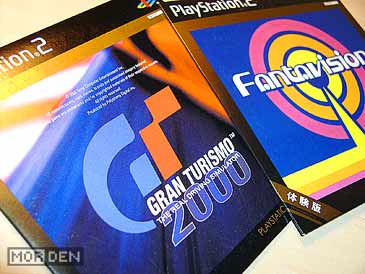 The domestic retail editions are never enough, so every now and then I have to get my fix of imports. This time I bought something slightly more interesting - The two PlayStation 2 discs you see in the picture are promotional demos which were given to those who attended the PlayStation Festival 2000, which took place in February of that year, and was held at
Makuhari Messe
in Chiba. I'll try to write more about these gems later, so stay tuned. Rare promo materials aside, the best find of 2009 is, by far, the set of six brand new, shrink-wrapped GamePark 32 games I scored for about $70. Since GamePark was exclusive to Korea, the games were released in considerably smaller quantities than those released for systems exclusive to Japan, WonderSwan being a good example.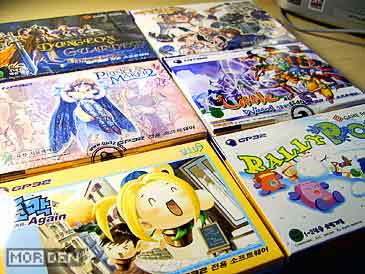 The reason why it's so hard to find commercial GP32 games these days is the nature of GamePark itself. It was always meant to be an open multimedia platform, allowing the use of homebrew, with official SKD freely available. Since homebrew also means emulation, those who bought the system could just as well ignore the commercial titles and focus on various interpreters or emulators of the 16-bit systems. This caused only a small amount of games to travel across markets. Also, while the GamePark 32 community is still quite large and active, there are very few collectors of commercial software. Not unlike DreamCast, GP32 also fell victim of piracy, as it didn't require any modifications nor flash devices, only decrypted games. All of this makes finding commercial games really hard, not to mention finding brand new ones at low prices.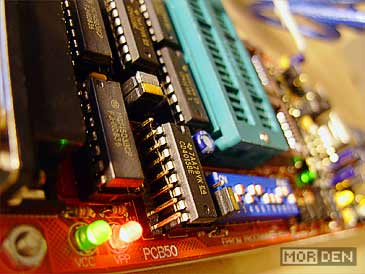 Now for some less interesting hardware. I have finally received a package containing my Willem EPROM programmer. The website I ordered it from somehow managed to send my order to an address in Italy, and it took me some time to get everything straightened out. Luckily, after the store realized I was already waiting for a month to get my hardware, they sent the programmer with express FedEx, which reached me in about five days. I decided to go with Willem because it's cheap, and it works. It's quite enough if you want to deal with arcade PCBs and 16-bit cartridges, and I got tired of bringing my hobby to work. Up until now, work was where I did all my EPROM burning. Not that I can't do it there - It was mainly a question of a quiet environment and my peace of mind.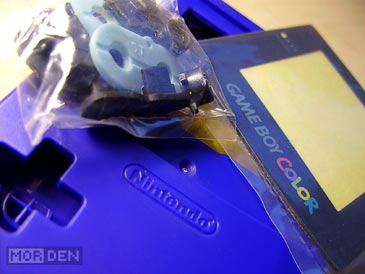 Last but not least, a replacement case with a new screen cover and a full set of buttons and contacts arrived from Asia. I ordered this for the first GameBoy Color I bought. It's old and it shows some wear, so I figured I'll give this old-timer a new suit. I'll probably end up keeping all of the original buttons, since they work perfectly, but the rest of the original parts will end up in a box with spares. And that's that. That's my end of 2009. I'll try to write in detail about some of the stuff I bought, once I get to play it, test it and develop and opinion. Until then, stay healthy.
PR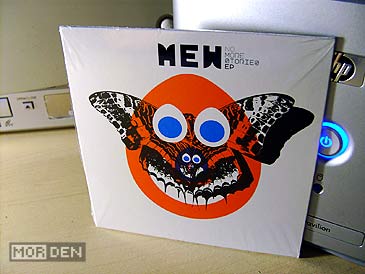 Another music entry? Why the hell not! I've been writing more about music lately, simply because I haven't been playing much of anything, one hour of fun with
Fatale
being an obvious exception. I'm still trying to get things sorted with Microsoft and my Xbox 360, but that's a whole new story for a separate entry, which will be posted here once the whole matter is resolved, one way or another. Consoles and games aside, yesterday I got the No More Stories EP by Mew and I like it.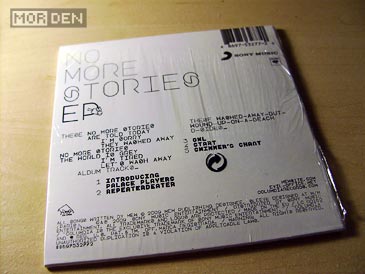 Mew is a band that's relatively new to me and I first heard their music back in 2003. They became popular throughout the whole Scandinavia when
156
, a single promoting their third studio album called Frengers was released. The band also performed at the Roskilde Festival that year, which further increased their popularity. Mew are one of the best bands within their genre - their take on dream pop with a twist of new prog has a unique flavour to it and so, Frengers was all it took. Ever since that album I was hooked for good.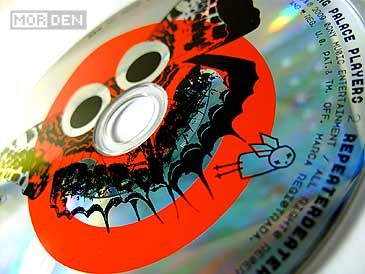 In August of 2009, Mew released their fifth studio album called No More Stories. I like to ease myself into a new record, so I usually start with a single or two, but as of May, the band released a single track and the only way of getting it was via a digital download. It took another two months before the EP came out, but by then, No More Stories has moved down the priority list, until recently. I could have bought the album just as well, but I found the EP for cheap, and it's always fun to get the extras.
The No More Stories EP features five tracks, two of which can be found on the final album, and opens strong with the off-beat intro to
Introducing Palace Players
. This is the track that was released as a digital download back in May, and it certainly is a great choice for a single. It also has an amazing video directed by Martin de Thurah, which you can view by clicking the Nico link above. If Mew ever released a second single, Repeaterdeater would have been it. They didn't, so the song took second track number on the EP. The third track is instrumental and very ambient, and opens the calm Start, which again raises into the last song on the disc, Swimmer's Chant. No More Stories EP is a great appetizer before the main course. You can tell it has been carefully prepared and it's an enjoyable experience from start to finish. I am, of course, hungry for more.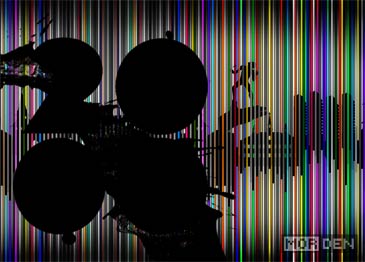 In other music related news, I have recently purchased two digital downloads, which is rather unusual in my case. Kent released two tracks which won't appear on any of their albums and are available as digital downloads only. First track is called "2000" and was written as the opening song for the series of documentaries about homeless people. According to Kent, all earnings generated by "2000" will be donated to charity, and that's a cause I'm willing to support. The second track is "Tuna 350", which is a twenty-minute long instrumental piece written by Martin Sköld and Markus Mustonen. The song was played during the show celebrating
Eskilstunas 350th anniversary
.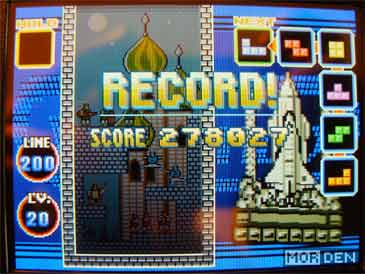 Ok, enough about music. Remember when I wrote that I wasn't playing much of anything lately? I wasn't lying, but I did play a little bit of Tetris DS, and I managed to beat the damn thing. It's no achievement really, and it's not like I was trying hard to beat it for God knows how long, but it felt good. I made a decent high-score and I saw the credits rolling, plus I didn't use the piece hold option, as you can see from the photo. That's it for today. Honey nut cheerio!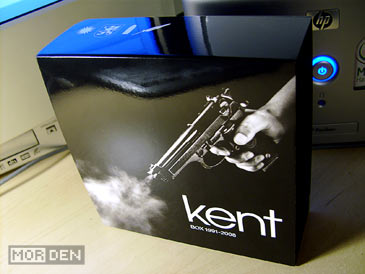 Don't you just love it when the bands you like release discography collections or "the best of" discs, where they always manage to include a few tracks never released before? I know I don't, and there are exactly two reasons why - this makes you want to own the whole thing just for the sake of those few tracks, and these special editions usually cost more than they should. The overpricing may not apply to a single CD releases, but it certainly does apply to all sorts of collection boxes.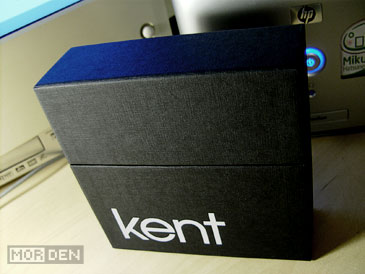 About a year ago, Kent has released their whole discography. Nine albums on no less than ten CDs, most of them with additional tracks, all gathered in one single edition called "Box 1991 - 2008". At the day of the release, the price one would pay for this collection was $58, which I thought was more than fair, especially when compared to things like The Beatles' box of mono hits. For someone who already owned everything except for the previously unreleased material, this was still a high price to pay.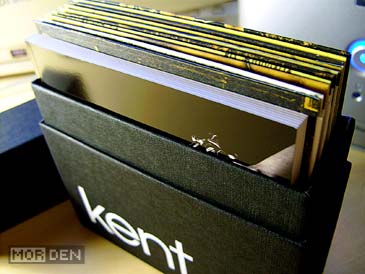 Fortunately, with the release of Kent's new album "Röd" approaching, some online stores decided it was about time to lower the price, and I was able to get the box for only $26, shipping included. I couldn't have hoped for a better bargain, since that's about as much as what I pay for single CD albums these days. The package arrived few days ago, and I have absolutely nothing bad to say about how this edition looks. The collection is packed in a glossy cardboard sleeve which, when removed, reveals a fabric covered box. In it are the CDs and a 96 page book containing all the lyrics and photos of the band, both private and from various tours.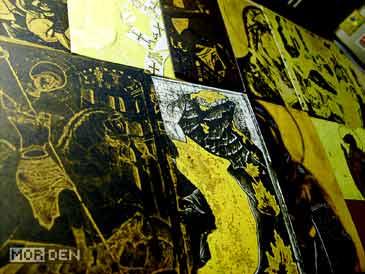 Every disc comes in a separate slipcase, which hides an envelope. The slipcases feature stylized reproductions of Orthodox Christian icons and are made of thick, grainy paper. The envelopes hidden inside of the slipcases are white and feature black line-art versions of the original CD covers. One exception being
B-Sidor 95-00
, which was originally a two CD album, featuring husky dogs on the cover. Since here it comes in two separate envelopes, the second CD has a variant cover, not featured in the original retail release.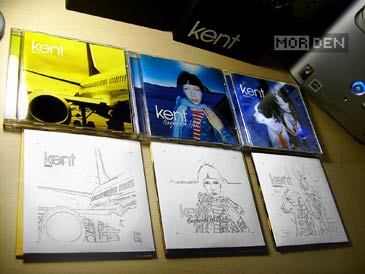 It's also important to note, that
B-Sidor 95-00
wasn't a regular album to begin with. It was a collection of leftover songs that appeared on various singles and maxi-singles, hence the title. It also featured a handful of new songs, but the most of it was recycled material. B-Sidor discs are the only ones that didn't receive any extra content. Every other CD has at least one extra track, some of them featuring up to five. As a bonus on the first album, we get five tracks, four of which were recorded before the band changed their name to Kent. Two of those four tracks are credited to Jones och giftet and the other pair to Havsänglar. Die hard Kent fans have probably heard those tracks before, but it's nice to have them on the same album that made the band to what it is today.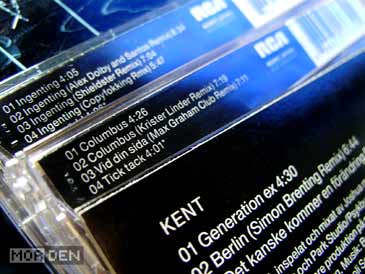 With
Tillbaka Till Samtiden
Kent started including various remixes of their songs when releasing singles, and these remixes are the only thing that can't be found on the collection discs. I can only guess that this is because Kent are not the exclusive copyright holder, but this only proves that buying singles does pay. You always get the extras before any kind of compilation gets released, and even then, you can't be sure that every extra track released on a single or EP will make it. Speaking of EPs, back in 2005 Kent released a special EP called Hjärta & Smärta, which featured five original tracks and came as a total surprise. This EP can be found in the box as well, with one extra track called Nålens Öga, which was released as an exclusive charity single, not being a part of any studio album.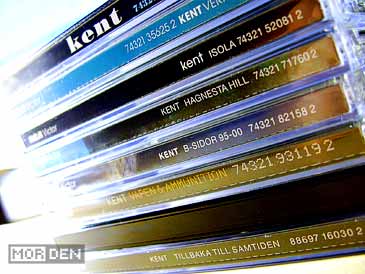 If you happen to like Kent's music, Box 1991 - 2008 is a must have. It's a great opportunity to get all their albums at once, plus all the singles and b-sides you might have missed. With the new album "Röd" being released, this collection is a perfect way of starting your journey through the world of Kent. I got it for cheap, and I know that Amazon, among others, sells it for over $100, but this box is certainly worth that price, especially for someone who doesn't own all these albums already. It's a very exclusive edition with the feel of luxury rarely matched at this price, so if you don't own it and you can spare the cash to buy it, don't even think twice about it and get it.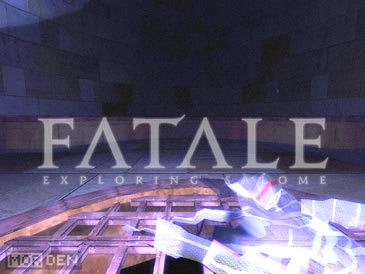 There have always been two kinds of computer generated content that were meant to entertain: games and mostly non interactive demos. In the first category we get all the commercial and indie productions where it's all about the plot or skill. In the second category, we have the vast world of computer scene, which, for the most part, offers us non-interactive audiovisual demonstrations that aim to either entertain or impress, by pushing the hardware boundaries.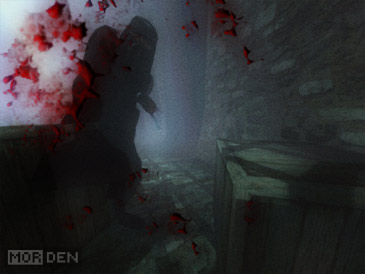 There has been, however, very little content that would fit in between all the games and scene demos. Lately, Tale of Tales have been hard at work, trying to bridge this gap. Their philosophy is simple - art comes first, interactivity, plot and accessibility comes second. This approach resulted in several off-beat titles being made, one of which,
The Graveyard
, I have already written about. Tale of Tales' newest, for the lack of a better description, interactive experience is called
Fatale: Exploring Salome
.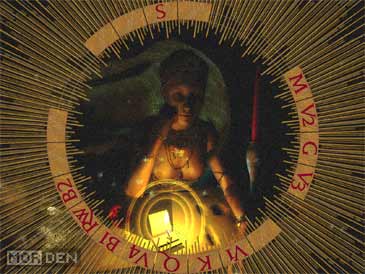 Fatale is not a game in the usual sense of the word, but, simply because it feels wrong to call it an interactive experience over and over again, I'll allow myself to call it just that - a game. The story presented in Fatale is based on
Oscar Wilde's Salome
but if you're hoping to play a plot driven adventure featuring the daughter of Herodias and tons of drama, you will be disappointed. This time, you'll be controlling the actions of John the Baptist, briefly.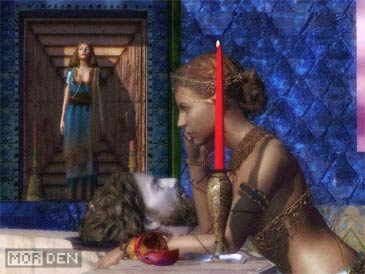 The game does not waste any time on explaining the Salome story to the player, so unless you know it already, you'll have to educate yourself on the subject. But, since I'm a nice guy and you're already here, reading this, I might just as well spare you the trouble of looking it up. Long story short - Salome is a biblical character, featured in the gospels of the New Testament. On the day of her stepfather's, Herod Antipas', birthday, she performed a dance, as a reward for which, she would get one of her wishes granted. Influenced by her mother, Herodias, Salome requested John the Baptist to be beheaded. This was Herodias' revenge on John, for calling her marriage to Herod unlawful.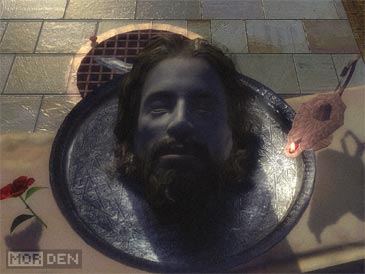 That's the original story. Oscar Wilde's version has Salome taking an interest in John the Baptist, called Jokanaan in the play, but being rejected by him and called daughter of Sodom. Here, it is the rejection that is the reason behind Jokanaan's execution. In both versions however, the cut off head is placed on a silver platter that's given to Salome. As you can see, starting the game as John the Baptist eliminates any possibility of a happy end. Especially since the very first scene is taking place in a dungeon, atop of which Salome is dancing the dance of seven veils, after which she will get her wish granted.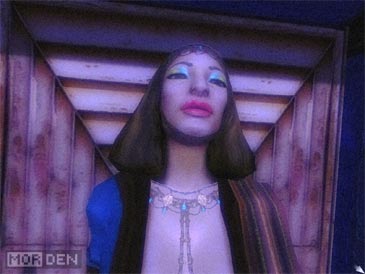 We do lose our head very early in the game, but after that we get to roam freely around and above the terrace build upon the place of our execution. Time seems to be frozen and we find Salome looking into empty space with the severed head on a platter beside her. This scene is the main part of the experience. We explore the terrace while stealing the flames from the candles. We find the seven veils scattered all over the place and even though we do not have a physical form, we can affect some objects by creating really gentle gusts of wind which allow us to move the veils around.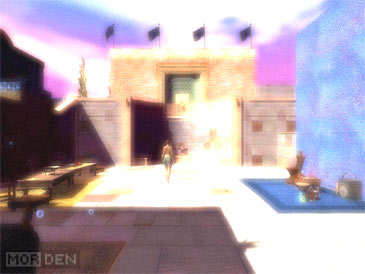 Once we steal all the flames, the night turns into day and the game ends, or so it would seem. When we start it again, we'll witness Salome's dance viewed from Herod's perspective. The girl will be working hard to keep us entertained, and all we can do is zoom in and admire her beauty for brief moments, before the flashes showing parts of her body will cause the camera to zoom out again. When Salome is done, the show really is over and we can start again, from scratch.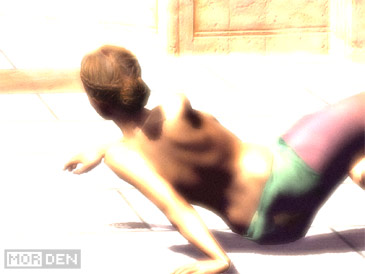 All this writing and I didn't even mention the music. A huge mistake, since the music and sound are a very important part of the Fatale experience. When imprisoned at the very beginning, we'll hear the music playing. The music that accompanies Salome's dance. Once it reaches its climax, our head comes off. When we explore the terrace and steal the flames, we hear all sorts of whispers, which create an unforgettable atmosphere. During the last sequence when Salome dances in front of Herod, we get to hear the same music as the one we heard at the beginning, only this time we hear it clearly.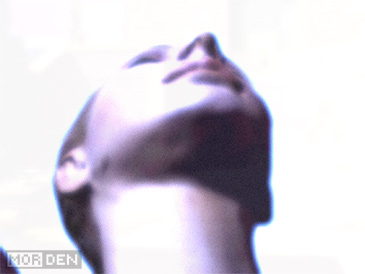 Is Fatale worth the
$7
Tale of Tales is asking for it? I'd say it is. It's less play than The Path, but so much more than
The Graveyard
, and we don't have to pay extra just to see the severed head. There are very few characters in the game, but those you'll see look brilliant, which isn't a surprise really, since they were designed by
Takayoshi Sato
of Silent Hill fame. Tale of Tales did a great job of putting this incredible experience together. It's definitely not for everyone, but those who are curious and don't have high hopes for hours of gameplay might get a pleasant surprise. After finishing Fatale I'm still curious about one thing, though. Throughout the terrace scene there are several modern age objects placed here and there. You can spot a guitar with an amplifier, a match-book with "Salome - Call me" written on it and an iPod on Salome herself. What's that about, Tale of Tales?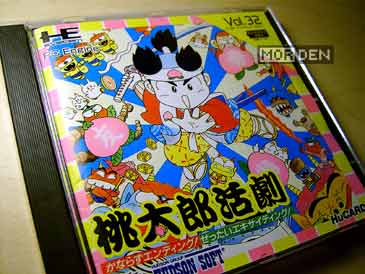 It was about time to dust off the PC Engine, which I've been neglecting for the past year, or maybe two. I felt like playing a decent platformer - one that I haven't beaten yet. After all, how gratifying can another completion of Super Mario Brothers be? I browsed through my games and remembered, that one of Hudson's Momotarō titles is in fact a platformer - the rest of them are RPGs, which I never really started.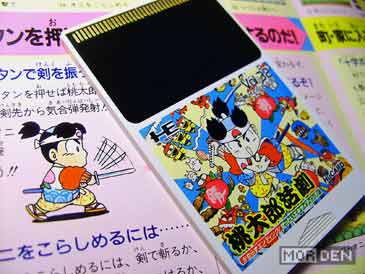 Before I tell you more about the game, let's focus on the Momotarō character for a second, as he's a very popular Japanese folk tale hero who deserves to have his story told. As the legend has it, one day a giant peach floated down the river and was found by a woman who, when trying to eat the enormous fruit along with her husband, discovered the child hidden inside. Having no children of their own, the couple adopted the little boy and named him Momotarō, "momo" meaning peach and "tarō" the first-born son.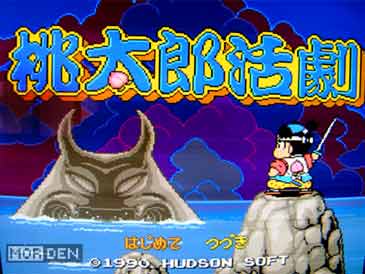 For years Momotarō lived with his adoptive parents, but one day he embarked on a journey to the island of Onigashima, which translated to "an island of demons", to fight all the evil beings found there. During his journey, Momotarō met three animals who joined and aided him in his quest - A dog, a monkey and a pheasant. The demon extermination went smoothly and from then on everyone lived happily ever after. This classic story, or parts of it, made it into a lot of games, manga and anime. If you ever come across a story in which a hero is accompanied by three pets, you can be sure it's either entirely or loosely based on the Momotarō tale.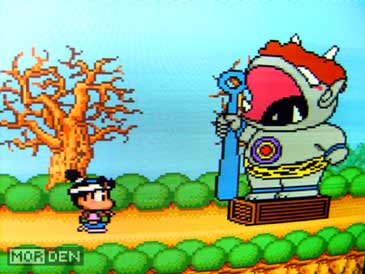 So, how does the game compare to the legend? For obvious reasons, the story skips ahead to the day when Momotarō leaves his home village and decides he wants to be a demon slayer. Already in the introduction we get to see all three animals which we will most likely save. The only thing that seemed weird to me is the fact that the dog looks like a cat. This might just be me, but pointy teeth and whiskers scream cat, not dog. Oh well, I can only hope that some in-game cut scene will explain this irregularity.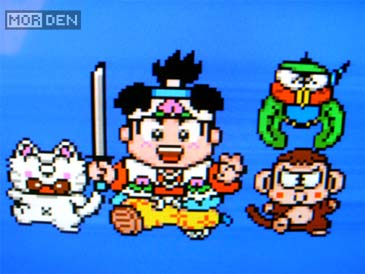 The game itself is a blast to play. The soundtrack is just awesome and the graphics are very colourful and detailed for their time. PC Engine is well known for being able to handle really large sprites, which was proven beyond any doubt by PC-Genjin 3, also known as Bonk 3: Bonk's Big Adventure. Momotarō Katsugeki features some nice boss fights that despite looking good, will put your patience to the test, so be warned. The game is most certainly worth getting, along with the rest of Momotarō titles released by Hudson.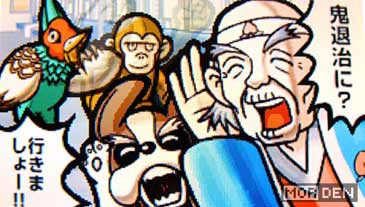 Since we're already on the Momotarō subject, I figured I should metion his appearance in iNiS' Moero! Nekketsu Rhythm Damashii: Osu! Tatakae! Ouendan 2. The story was adapted to fit the humour of the game, so this time we meet an elderly Momotarō Okayama, named after the prefecture from which peach-boy legend originated, who comes by the Department of Pension office to pick up his cheque. The lady clerk informs him that he is required to fight the Onigashima demons once again and so, joining up with the usual team of pets, the elderly hero does it again, aided by the enthusiastic male cheerleaders.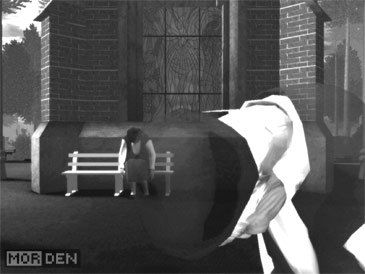 In totally unrelated news, on November 2nd Tale of Tales was
giving away free copies
of
The Graveyard
to celebrate the All Souls' Day. When i wrote about
The Graveyard
, I said I wasn't planning on paying $5 just to see an old lady die, so imagine my surprise when I got to see her die for free. A nice gesture on Tale of Tales' part, even though they shouldn't have charged the $5 in the first place. They're cool people though, so support them if you can and buy their games, because they're awesome.
Calendar
| S | M | T | W | T | F | S |
| --- | --- | --- | --- | --- | --- | --- |
| | | | 1 | 2 | 3 | 4 |
| 5 | 6 | 7 | 8 | 9 | 10 | 11 |
| 12 | 13 | 14 | 15 | 16 | 17 | 18 |
| 19 | 20 | 21 | 22 | 23 | 24 | 25 |
| 26 | 27 | 28 | 29 | 30 | 31 | |

Contact

Poison

New Entries
(01/17)
(09/09)
(09/08)
(03/07)
(01/31)