×
[PR]上記の広告は3ヶ月以上新規記事投稿のないブログに表示されています。新しい記事を書く事で広告が消えます。
As you may have already noticed, I just got my hands on some new and exciting stuff. Well, not new per say, but new in my ever growing collection of videogames and videogame related crap.
It feels really good when you score some rather pricey items really cheap, and that was the case this time around. Five titles in total, all bought from a collector who probably was in dire need of some cash. All in nearly mint condition.
Final Fantasy II 『ファイナルファンタジーII』 - Wonderswan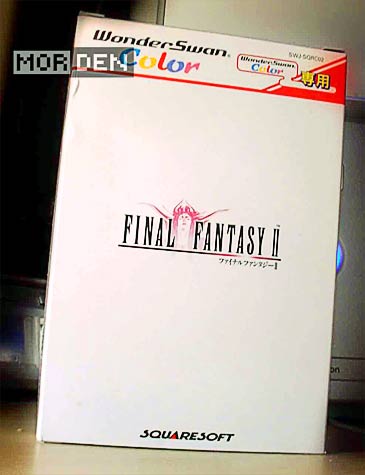 I'm not a hardcore Final Fantasy fan. I really liked the Super Famicom games, especially Final Fantasy VI, but nowdays the series is all about puppy love, underwear shots, bouncy breasts and guys who look like teenage transvestites. It's a good thing we get served with good old games, remade to fit today's standards.
Final Fantasy II for Wonderswan Color could pass for a Super Famicom game if it wasn't for sound. As you may or may not know, Wonderswan sound quality can be compared to that of Famicom or GameBoy. I kind of hoped they would upgrade the sound hardware when they released the Color version, but they didn't. And it didn't happend when Crystal was released. Nonetheless, the game has some amazing music, concidering the hardware limitations.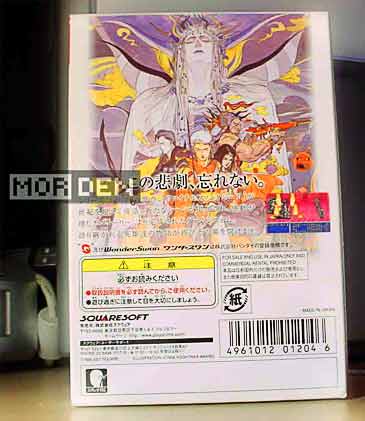 It plays like any other 2D Final Fantasy game. If you played the original version on Famicom you'll feel at home. I guess the best feature of the game would have to be the platform it was released on. Yes, I know, years later it was "kind of" ported to the PlayStation in Final Fantasy Origins, but to play it on a handheld back then was really something.
Wonderswan would have to be one of the most underestimated handheld platforms of all time. It had some great games, big ass screen, colors and more colors [Color and Crystal] and yet, it wasn't a match for GameBoy. And I'm not even talking about Advance. Oh well.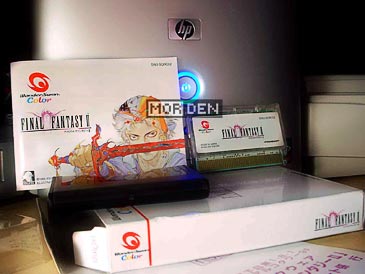 If you never had the chance to try out a Wonderswan, here's a video of Final Fantasy II, just to give you a sample of how it looks and sounds like. This sure is one platform that didn't deserve to die by Nintendo's hand.
Bahamut Lagoon 『バハムート ラグーン』 - Super Famicom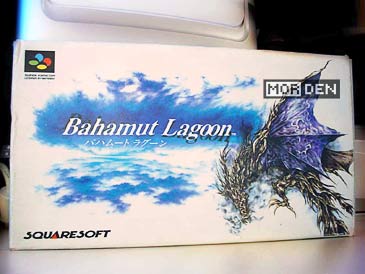 Strategy RPG at its best. When it comes to Super Famicom, it's either this one, or Front Mission. Yes, I know, there are more strategy RPGs for the platform, but these two are, if you ask me, the most appealing.
Now this is what you want when you buy a used oldie. Complete box with manual and every little piece of paper that came with the original package.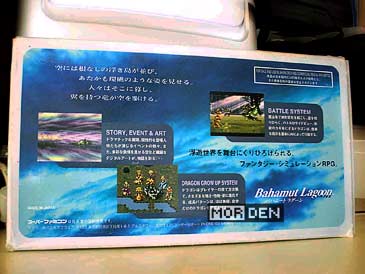 Storyline spoilers aside, the game's design is just flawless. It was developed in early '96, which makes it one of the last Square games for Super Famicom. In fact, there is only one game that was both developed and published by Squaresoft that year [ルドラの秘宝 - Rudora no Hihō] and it sucks bad. It's a real shame that Bahamut Lagoon was never officially released outside Japan and was never ported to any other platform. Square could have used the opportunity while they were converting their Super Famicom games to Wonderswan Color.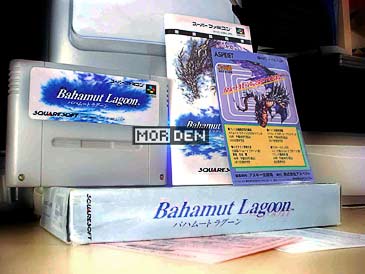 Front Mission: Gun Hazard - Super Famicom
『フロントミッションシリーズ ガンハザード』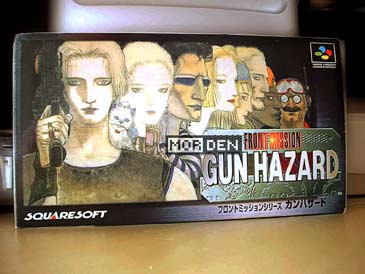 A nice action packed sidestory to Front Mission series. Gun Hazard is your typical run and gun game sharing many similarities with Leynos series [Or should I say Valken? Or Cybernator? Or Target earth? Or just Assault Suits? Why can't the non japanese releases have the same titles as the originals?! Anyways, It should be Assault Suits series - 重装機兵 / Jūsō Kihei].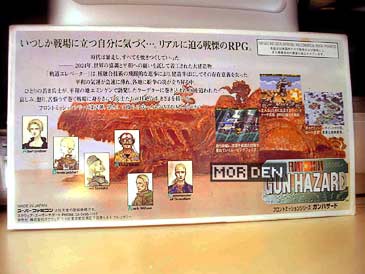 Gun Hazard has a fairly complex story to it. Fairly complex for a run and gun game that is. Using a name of the popular strategy RPG game forced the developers to put some more time and effort into building the story and it paid off. You're actually satisfied with how the plot unfolds and focus on it as much as on the running and gunning itself.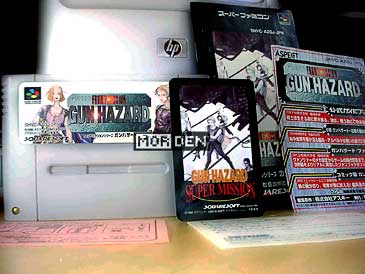 Seiken Densetsu 2 『聖剣伝説2』 - Super Famicom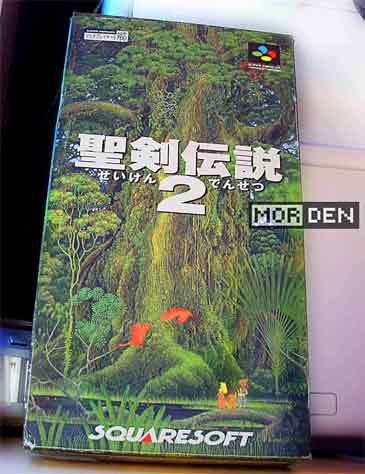 This game doesn't need much introduction. After all, it's one of the most popular Square RPGs that have actually made it outside of Japan. Being an action RPG, Seiken Densetsu 2 [Or Secret of Mana] uses a battle system similar to that of Zelda. Which is a pleasant change. For once you can run around and attack enemies only when you feel like it, and not when the game wants you to.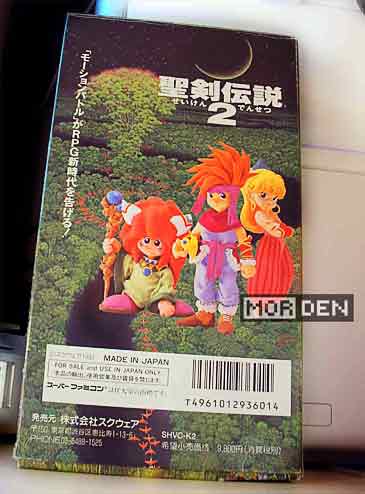 If I'm not mistaken, Seiken Densetsu 2 was the first RPG on Super Famicom to use the Mode 7 fake 3D effect for getting around the world map. Square used this in several other games, such as Final Fantasy VI and Seiken Densetsu 3.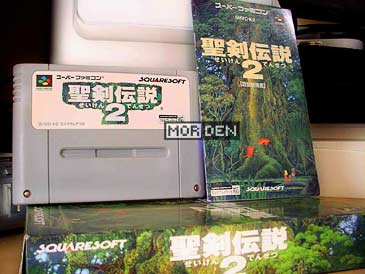 Soul Edge 『ソウルエッジ』 - PlayStation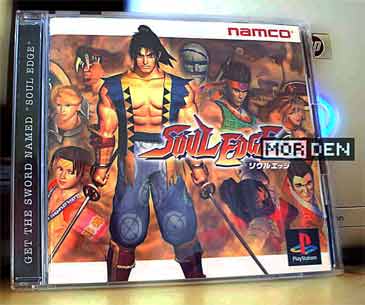 This game is by far, the best 3D fighting title ever released for the PlayStation, and all you Tekken fans can just suck it. Just think about it. It was released in '96 and it featured a ton of characters, lenghty engine based endings, full 3D arenas with alot of details, very original gameplay modes and three full soundtracks to choose from.
Not to mention the intro, which even today beats most of game openings hands down. Just check it out, and don't forget to press stop on the jukebox [the Fogma music player on the right] if you didn't do that already.
Some may argue that Soul Edge lacks the gameplay depth of Tekken. This might be true, but depends on how you think about it. PlayStation got three Tekken games. First one was good, but only when it came out. Today you just can't stand the slow moves and getting up from the ground takes ages. Not to mention the character design and Law with his mouth open at all times.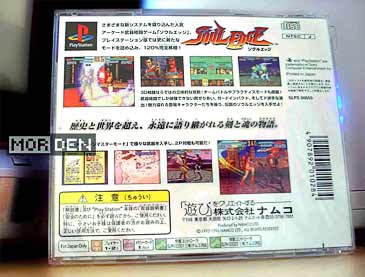 The second Tekken was okay. Vastly improved gameplay and tons of CG movies everybody loved so much. Still, characters did look kind of blocky, and getting up from the ground was still a major pain.
And then we got Tekken 3. Tons of additional features, CG movies, great design [no 3D backgrounds though, and a few less polys than in the arcade version]. You could even pop in your Tekken or Tekken 2 discs and check out the multimedia content. The gameplay was rock solid too, and everybody was happy. But is it fair to compare Soul Edge to Tekken series thinking mainly of Tekken 3?
Soul Edge came out of nowhere, in '96 mind you, and it didn't have to evolve into the game we now remember. This was the game. Bang! There it was! Nearly flawless, stunning gameplay and graphics. If you still thing Tekken is better it terms of achievements, think of the three games it took to make it as deacent as Soul Edge was from the very beginning.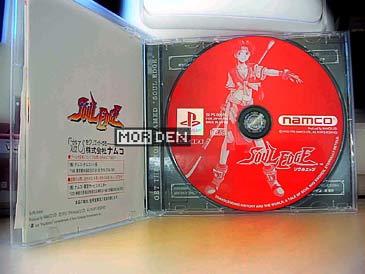 PR
Calendar
| S | M | T | W | T | F | S |
| --- | --- | --- | --- | --- | --- | --- |
| | | | | | | 1 |
| 2 | 3 | 4 | 5 | 6 | 7 | 8 |
| 9 | 10 | 11 | 12 | 13 | 14 | 15 |
| 16 | 17 | 18 | 19 | 20 | 21 | 22 |
| 23 | 24 | 25 | 26 | 27 | 28 | 29 |

Contact

Poison

New Entries
(01/17)
(09/09)
(09/08)
(03/07)
(01/31)