×
[PR]上記の広告は3ヶ月以上新規記事投稿のないブログに表示されています。新しい記事を書く事で広告が消えます。
The single is out and I got it, which I'm sure you can tell from the photos featured in this entry. It's your standard variety maxi-single which includes two new tracks, the previously mentioned "Ingenting", aswell as the new "Min Värld", plus three unexpected remixes.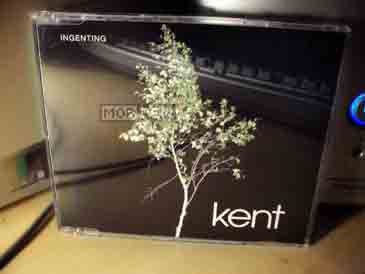 The new songs are good, and this was expected. The remixes however feel a bit out of place. The three tracks are a peculiar threesome of ambient trance - soft techno remixes of the first song on the single and don't really fit with the style Kent has established for themselves. I'm not sure what Kent were thinking when they allowed these remixes to be a part of the single. I'm guessing they wanted to have one or two club tracks just to pull in some extra cash.
At the top of this entry you can find the "Ingenting" video. You can also check out a small sample [about 1:30 min.] of "Min Värld" if you click play on the controls above.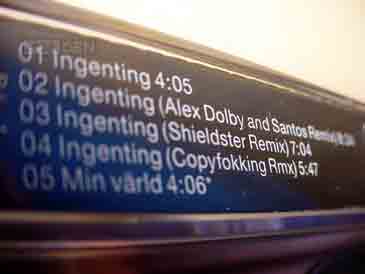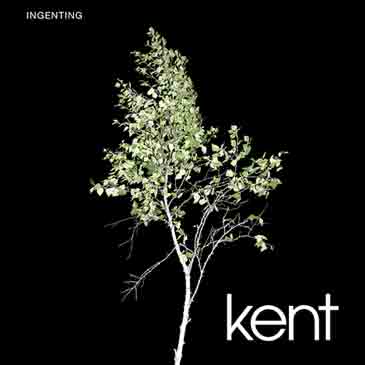 It's friday evening and I'm pretty excited. Not because of the weekend, but because of what I just heard. The new Kent single entitled Ingenting [Nothing] is due to be released on monday [2007.09.17], the full album will be released exactly one month after the single, and I've just found a leaked track.
The radio edit of "Ingenting" was somehow leaked into the net and once it's there... it's there. It's friday. I couldn't wait. Here it is. A 1:25 minute sampler. The quality is low, but first of all, this is not the place where you can down your tracks, and second, one more reason to get the single
The track is good, but good, great and awsome are the only words you can describe any Kent album with. And yes, you really can tell I'm a fan. Here's the cover for the upcoming album.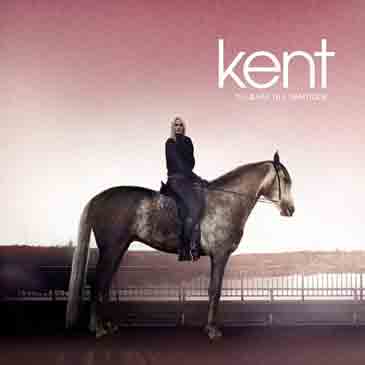 Well well well. Mr. Kanye West, the self proclaimed king among hip hop artists and producers alike released a new video not too long ago and guess what. He didn't even try this time around. Not that it's not allowed to use the work of others if you have the proper permissions and licensing agreements, but come on.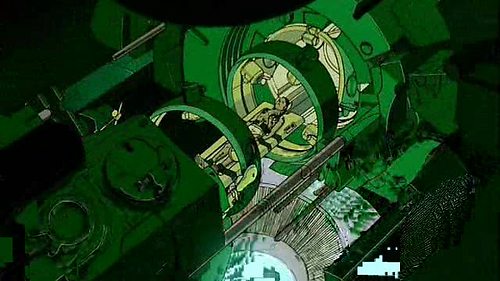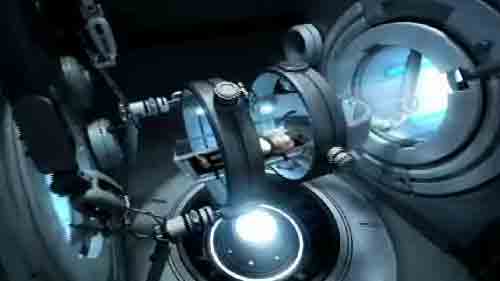 I sometimes imagine how it works when a song like that is being made. "Hey Kanye... Why don't we give them something familiar.. Something that already works and sells good?" "Hey! This might just work! I'll jump around a bit, you'll fix me up with a nice video with stolen visual design and we're set! Another million dollars earned Kanye style! Woohoo!". I'm pretty positive it's something like that.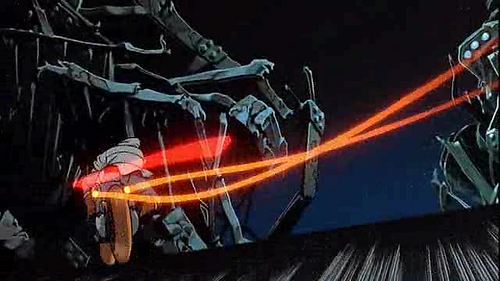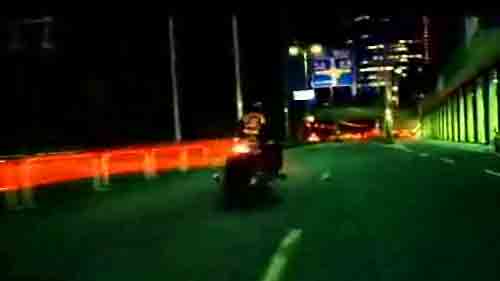 So what we have here is music by Daft Punk from their Discovery album, neatly remixed, plus the visuals stolen directly from Akira by Katsuhiro Otomo. This, plus lyrics like
"Let's get lost tonight. You could be my black Kate Moss tonight"
, make this video into something exceptionally personal for Kanye West, I'm sure. He must have reached into the depths of his inner self to come up with this musical, visual and lyrical arrangement.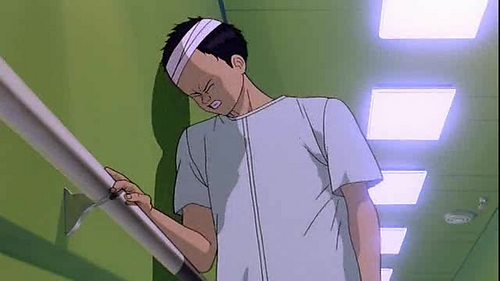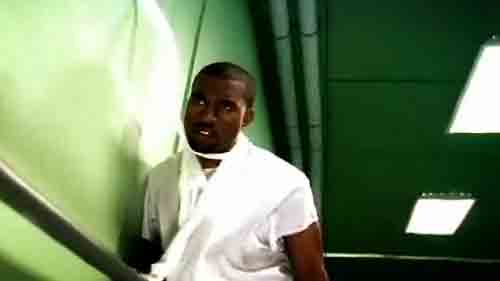 "I ask, cause I'm not sure. Do anybody make real shit anymore?"
I guess not, Kanye. I know that hip hop artists are often accused of stealing samples, but this is just beyond theft. This is heresy.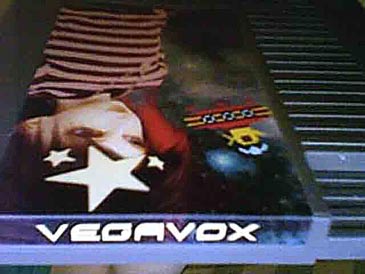 Oh happy day! Chiptune music disk for Famicom / NES is here. Recently Alex Mauer, chiptune composer, released his music disk - Vegavox. Music disks are pretty common but this one is something you should get your hands on. Alex released it on regular NES cart and you can own one of these if you're able to cough up a whopping $22 USD. Shipping included.
Be sure to get one of these while you still can. Homebrew carts come in extremly small quantities and when they sell out, it's eBay and ten times the price. Don't forget to watch the demo video. To check out Alex Mauer's webpage, click
here
.
Calendar
| S | M | T | W | T | F | S |
| --- | --- | --- | --- | --- | --- | --- |
| | | | 1 | 2 | 3 | 4 |
| 5 | 6 | 7 | 8 | 9 | 10 | 11 |
| 12 | 13 | 14 | 15 | 16 | 17 | 18 |
| 19 | 20 | 21 | 22 | 23 | 24 | 25 |
| 26 | 27 | 28 | 29 | 30 | 31 | |

Contact

Poison

New Entries
(01/17)
(09/09)
(09/08)
(03/07)
(01/31)